Downsizing, Moving Up----or Just Moving? Why Timing is Important, and How Your REALTOR Can Help!
Posted by Fred Anlyan on Friday, December 1, 2017 at 4:50 PM
By Fred Anlyan / December 1, 2017
Comment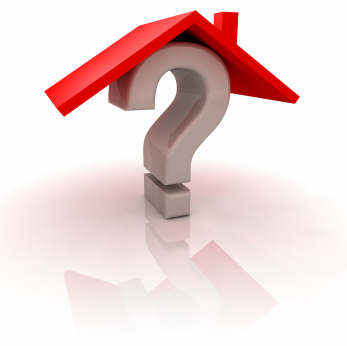 The Long-running sellers' market for Marin real estate continues! It is relatively easy and quick to sell, but the process of buying can be longer and more difficult. That's because there's a shortage of inventory of homes for sale. This week, the MLS shows 469 listings for single family homes and condos. 204 of them, or 43%, are in contract. Currently, 45% of homes sold in November were on the market for 30 days or less, and an additional 35% sold in 60 days or less. That's a pretty fast-moving market!
If you're moving and have a home to sell, there are choices to make.The easiest way to go, by far, is to buy first, get your new home ready, then move and sell your current home vacant and staged. So, if you have plenty of funds to buy your new home without selling first, you are good to go. Most people though, even in Marin, do not find themselves in that situation. If you have sufficient income and assets, you can consider obtaining a mortgage to by your new home, while keeping your current home until you can move, stage, and sell. With average prices for single family homes in Marin hovering in the high 6 figure range, there are still not too many homeowners able to afford this luxury. So what to do?
Solution 1: Rent-Back. Find a buyer who is willing to purchase and then allow you to stay in your home for a period of time after closing. Normally, sellers pay buyers (the new owners) what is called PITI, which stands for Principal, Interest, Tax, and Insurance, although the exact amount is subject to negotiation between buyers and sellers and it could be more. In some cases on competitive sales with multiple offers, buyers agree to let the sellers remain in the property at a reduced rate, or even rent-free, as an incentive to the seller to ratify their offer. Rent-backs often run 30 days or less, but can last 60 or 90 days or more. Anything 30 days or more requires a lease agreement rather than just a simple Agreement to Occupy After Close of Escrow. It is essential to be ready to buy as soon as escrow closes and to be pre-qualified by a reputable lender because if you have 60 or 90 days, it is probably going to take every bit of that time to find and close on your new home.
Solution 2: Temporary Housing. This solution has the advantage of allowing sellers to find a new home that they really like and will enjoy, rather than settling for something that is merely adequate because they are under time pressure, so is, in my opinion, a great option, even though it involves moving twice. There are complexes and landlords of individual properties in Marin who specialize in renting to folks who need temporary housing. Because the landlords understand that these are short-term rentals, the rent is usually at a premium to the current market, but often the terms allow renters to leave on just 30 days notice.
Discuss your situation with your REALTOR; every sale is unique. And remember, even though the market slows down for the end of the year Holidays, keep looking. Buyers and sellers who stay in the market at this time are dedicated and serious. Because many folks do drop out for a month or two, there is less competition and you could just score that great home you've been looking for. Or if you're a seller, you might sell to a dedicated buyer who refused to quit. Either way, it's a win!
Enjoy the Holidays, and if I can help, Call Me
Best wishes,
Fred