Dominican University Presents Artist Davis Perkins
Posted by Marin Modern Team on Tuesday, November 1, 2016 at 5:57:06 AM
By Marin Modern Team / November 1, 2016
Comment
A Purposeful Life: Paintings by Davis Perkins will open November 4th at Dominican University in San Rafael and run through December 16th. You are invited to hear Davis speak at the opening reception on November 4th on what has informed his life and inspired his art.  A West End neighbor, accomplished and talented painter and Signature Member of the Oil Painters of America, he is as distinguished for his art as he is for a life of service.
Smoke Jumping for the BLM in Alaska defined his early years and his long and abiding friendships with his fellow smoke jumpers.  When he wasn't smoke jumping he was attending the University of Oregon where he got his degree in Fine Arts. His early work was featured in the Alaska State Museum and the Smithsonian Air & Space Museum.  Both museums selected his work for their permanent collection.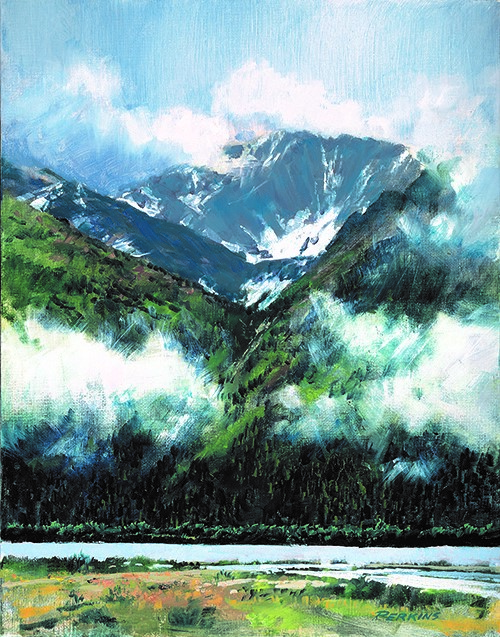 Retired after many years of working as a paramedic, Davis was not content to be a bystander. He still hears the call to service.  Working as a volunteer with Heart to Heart International,  he has served as a paramedic in Liberia during the Ebola outbreak, Nepal after the earthquake, Lesvos to assist with the Syrian refugees and most recently Haiti after hurricane Matthew. We feel lucky to call him our West End neighbor, distinguished artist and humanitarian.
Don't miss the opportunity to hear Davis speak about a life of purpose and to see his paintings: 
Artist Reception November 4th  5:30-8:00 p.m.
Dominican University - Alemany Library Gallery
50 Acacia Avenue - San Rafael
Janis Peterson, Realtor and West End Neighbor, [email protected] - 415-271-3109