Do You Need to Sell Your Home in Marin to Retire?
Posted by Marin Modern Team on Monday, June 9, 2014 at 12:50:46 PM
By Marin Modern Team / June 9, 2014
Comment
Are you casting around for a place to retire?  For many, Marin is too darn expensive and the equity tied up in a home is necessary to fund a comfortable retirement.  But where to move? That's the million dollar question for many.  Yes, you could throw a dart at a map but most people will be more thoughtful when it comes to a major life change. Some questions to consider:
What is the cost of housing in areas you are considering moving? Do you want a single family home or are you looking for a more carefree lifestyle?
Do you have friends and family who live in the area and does that matter to you?
Do you want to stay in California or are you casting a wider net?
Is being within a couple of hours of a major airport important?
Amenities - golf, tennis, hiking, skiing, theater, music, college town, healthcare?
What about the weather? 4 seasons or same temperature year-round?
Community - size, shopping, restaurants, sense of community for making new friends and getting involved?
What is the tax burden - property taxes, sales tax, income tax?
There are many questions you will want to answer before taking the leap.  After selling your home in Marin, I recommend renting for a year while you get to know your new community unless you are certain where you want to live.  For example, I sold a home in Fairhills for San Rafael clients who moved to Ft. Collins, CO.  They were glad they rented the first year.  Initially they wanted to buy a new home on a big lot, further out of town with views of the Rocky Mountains.  After a year, they found they loved living in the heart of Ft. Collins near Colorado State, with beautiful old vintage homes, big grassy parks, bike trails, neighbors nearby where it was easy to make friends and walk to old town for dining and shopping.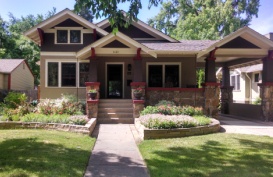 Other friends purchased a lot in Durango, CO a year before they were ready to move. They participated in the design and building of their mountain home a couple of miles out of town.  They call it God's country and have loved every minute.  Durango is an old west town near the Four Corners with access to Telluride, Moab, Arches National Park, Santa Fe, Albuquerque, Sedona and Denver.  They have hiked, camped and traveled the area extensively.  The footloose phase of their retirement is coming to an end as they long to be near their kids who are now having babies. Their Durango home is For Sale as of this week and they are moving to God's Country #2 at the base of the Tetons in Idaho.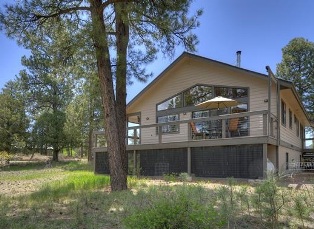 For another client, selling their Peacock Gap home in San Rafael and moving to a low maintenance loft-style townhome in downtown Petaluma has put them on a sustainable path to retirement.  It's close enough to family and jobs not to mention a hip place to live.  My other San Rafael clients whose home I sold this past year knew they did not want to leave Marin.  They wanted out from under the maintenance of a large home with stairs and a steep driveway.  They found the perfect condo that suits their needs and lifestyle to a tee in Marin Lagoon behind the Civic Center.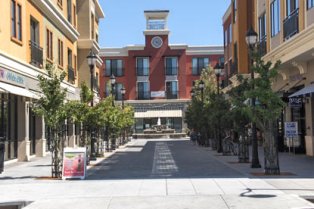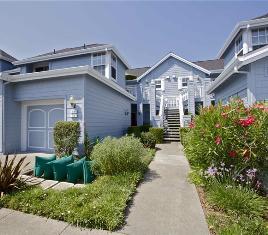 Selling your home in Marin and planning for retirement is a very personal decision and not to be taken lightly.  I enjoy working with clients who not only want to know how others I've worked with have made a successful transition but tap into my expertise on the steps to get there. 
If you would like a "no pressure" real estate advisor as you plan for retirement and evaluate your options, call or email me. I would be happy to answer your questions or assist you in the process.
Janis Peterson, 415-271-3109 or [email protected]