Curbside composting in Marin County: Who, What, Where, When, Why and How!
Posted by Hilary Davis on Monday, August 29, 2011 at 3:15:52 PM
By Hilary Davis / August 29, 2011
1 Comment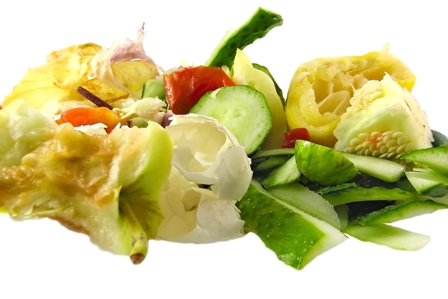 This is a brief overview of why curbside composting is so important, how to do it right and who can participate in it.
WHO:  First off there are several major refuse service providers in Marin County.  Each one, except Bay City Refuse in Sausalito, has implemented a curbside composting service and each has their own rules as to what they accept. Links to their composting policies are provided in bold. Weekly curbside pick-up is available for single-family homes in residential areas from the following providers.
Marin Sanitary Service provides for San Rafael, Kentfield, Ross, Larkspur, Terra Linda, Lucas Valley, Marinwood, Fairfax and San Anselmo.
Mill Valley Refuse provides for Mill Valley, Corte Madera and Belvedere
Redwood Empire provides for West Marin, Bolinas and Stinson Beach.
Novato Disposal provides for Novato
Bay City Refuse provides for Sausalito and is still working on implementing a program
WHAT:  Curbside composting, as opposed to indoor or outdoor composting, is a fairly new concept in Marin County. The service allows residents to utilize their green yard waste cans to dispose of "food waste" (food scraps and food soiled paper and cardboard), therefore diverting them from landfills.
WHERE:  At the curb of your house!  First, however, check with your refuse provider as to what items are ok for the green can. I noticed that Marin Sanitary Service accepted a lot more than some of the other providers.
WHEN:  Again, check with your provider as to when they pick up the green can.  Now that food waste is being mixed in with yard waste, the collection times are every week in most areas.
WHY:  I think this is the most interesting and important component to the whole concept of composting.  I, like most people, thought that since food scraps are biodegradable, tossing them into the garbage was no big deal-wow, was I ever wrong!  Turns out that food scraps, yard clippings and paper make close to 50% of municipal solid waste in the US.  When you realize that the space for landfills is finite and a huge amount could be diverted and recycled into usable fertilizer then composting is a no-brainer.
True, food and paper left alone in nature will decompose, however when it is dumped into a landfill along with tons of other garbage it does not have a chance!  Oxygen, which is needed for decomposing, can't penetrate the water saturated, deeply layered masses of garbage.  To make matters worse, the landfill now produces methane, a green house gas 21 times more dangerous than carbon dioxide emissions-yikes!
HOW: The good news is you only need to implement a few new steps in your daily routine and you are now part of the "go green" solution! Here they are:
Get a receptacle with a lid that you can keep handy in the kitchen designated for food scraps.

Keep a list in your kitchen as to what can and cannot go in the compost pail.

Just do it! Put the food scraps in the pail and not in the garbage.

Empty the pail into the green yard waste can.

Put the green can at your curb for pick-up.
Quick tip: Check to see if your service provider allows Bio Bags (biodegradable food waste bags). This makes collecting food scraps easier because you can fill up the bag and toss it into the green can without worrying about stuff leaking out the bottom grate of the green can and making a sticky mess.
Making changes can be difficult. Knowing what the steps are can make it easier. If you are considering a housing change, please give me a call. As a lifelong resident of Marin, and experience local realtor, I can serve as a helpful guide every step of the way.