Competing with All-Cash Buyers!
Posted by Fred Anlyan on Thursday, July 17, 2014 at 4:10:59 PM
By Fred Anlyan / July 17, 2014
Comment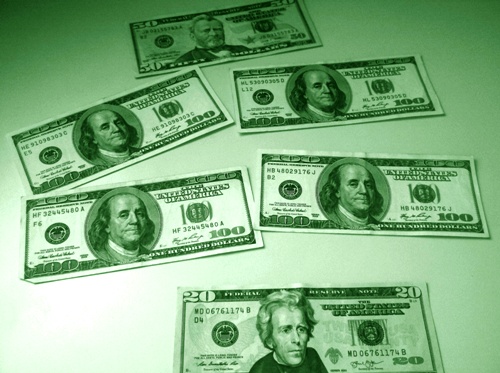 Yes, it can be done! There seem to be a throng of buyers laden with cash from selling their homes, cashing out their high-tech stock options, family money, and the list goes on. There is no question that they have an advantage. They're not subject to appraisals and underwriting standards while you are, because you need a loan. If you're up against someone with a lot of money who just loves the home, it's probably time to move on, but barring that, give it a try. Cash buyers are not invincible. There are definite steps that can be taken to level the playing field.
First, it's important to understand what sellers and their agents are looking for. It boils down to just a few things: A good price; the terms the Sellers want (more on this later); a smooth transaction; and a sale that actually closes. Sellers can be really hurt by escrows that fall through, causing them to have to put their homes back on the market. They not only lose time, but the next contract is often for a lower price than the first. Oh, and one more thing--- people get attached to their homes after living there for 10,20,30, or even 50 years; they get sentimental.  And all other things being equal, it just might tip the balance in your favor if they know a little about you and your family. Write a letter; tell them about your hopes and dreams, how much you love their home, and are looking forward to bringing up your family there. Talk about how you love their garden and are looking forward to taking care of the roses. But I'm getting ahead of myself. First things first.
So First-- Get pre-approved (not pre-qualified). I've said this before. I can't say it too much! Get pre-approved by a respected local lender or mortgage broker. Yes, this means filling out an application, getting together your pay stubs and tax returns and having your credit checked. Find a loan officer who'll be able to write you a letter that is customized to the property you want to buy--- even on a weekend (because that's often when you will need it). 
Maximize your chances of success. Find a real estate agent who is experienced in the market where you want to buy; then follow his or her advice. Your agent probably sees several hundred homes a year, and knows the neighborhoods, sales patterns, pricing, and the other agents in the area.
Buff up the terms of your offer. Ask your agent to find out about anything that is important to the Sellers, and cater to it. Maybe they need a short rent-back after closing to make their move easier, or they want a quick close of escrow. Make your inspection period and loan contingency as short as possible to reduce the sellers' uncertainty about the sale and give them more peace of mind.
Know values. Visit a lot of open houses and ask questions to help you understand the market. Your agent can help you with this, however, in very competitive markets like Marin, value often comes down to how many offers there are on a given property and how much the buyers involved want the home. Be prepared to stretch to get the home you love. Make your best offer; this is typically the number that will leave you feeling good whether you get the home or not. If you do, you won't feel you paid too much and if not, you know you would not have paid more.
Be Persistent. Don't quit. Houses are not likely to cost less next year; mortgage rates are not likely to be lower, and rentals are expensive. There is no time like the present!