Companies moving from San Francisco to Oakland
Posted by Marin Modern Team on Monday, November 9, 2015 at 11:27:06 AM
By Marin Modern Team / November 9, 2015
Comment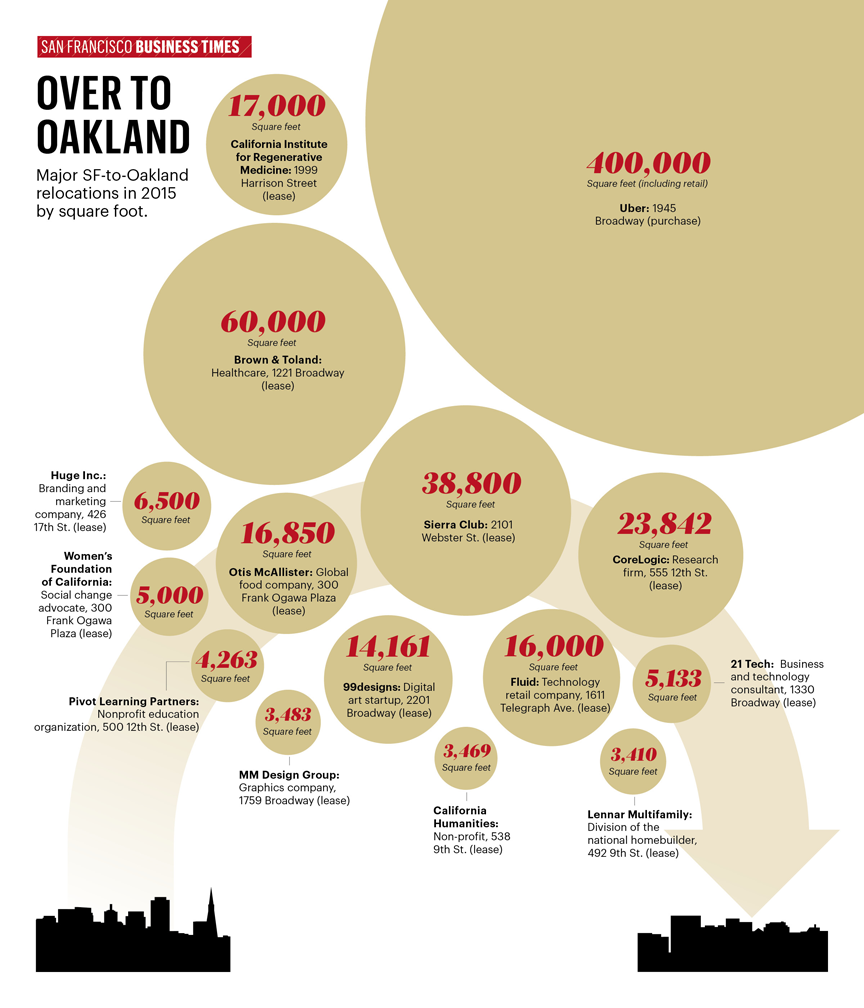 It's not news to most people that the migration of residents from San Francisco to Oakland is greater than ever. Many people may not realize that many businesses have also started moving across the bay.
While Uber's purchase of the building at 1945 Broadway made headlines, it's just one of many corporate relocations in 2015. The San Francisco Business Times recently featured an article that included 15 of the largest companies to start their Oakland relocation plans. These are in addition to others that moved from other parts of the Bay Area, such as Sunset Magazine's well-publicized move from Menlo Park to Jack London Square.
Other large companies to make the move this year include Brown and Toland (Healthcare), CoreLogic, the California Institute for Regenerative Medicine, and the environmental organizing, the Sierra Club.
You can view the entire article, courtesy of the San Francisco Business Times, at the following link: http://www.bizjournals.com/sanfrancisco/blog/real-estate/2015/10/sf-oakland-relocation-uber-sierra-club.html
MATT VANCE, Realtor
East Bay Modern Real Estate
510.604.8000 | Matt@EastBayModern.com