City of San Rafael - Development Projects and Activities Impacting Downtown and Surrounding Neighborhoods
Posted by Marin Modern Team on Friday, March 18, 2016 at 4:59:43 PM
By Marin Modern Team / March 18, 2016
Comment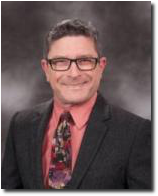 The West End Neighborhood Association held its annual meeting this past week.  Paul Jensen, Director of Community Development for the City of San Rafael was the guest speaker.  He updated West End neighbors on a variety of development projects and activities currently underway.Some highlights from the meeting include:
Ace Hardware is coming to the West End - Although it may be a month or two, an Ace Hardware Store will be opening up in what was formerly Yardbirds Plant Nursery.  The space has been sitting vacant for over 5+ years since Home Depot bought out Yardbirds Hardware and Lumber.  I can already hear cheers from the surrounding neighborhoods.  We have all missed Yardbirds and the convenience of a nearby hardware store. It will be a welcome addition to the West End of San Rafael.
Residential Resale Audit - A little background first....Whenever you sell a home in San Rafael and most cities in Marin, you have to get a Residential Resale Inspection. The Residential Resale Inspection has been a bone of contention among realtors, the City of San Rafael, buyers and sellers for the past 2-3 years.  As I like to say, a new sheriff came to town and changed the rules retroactively costing buyers and sellers a lot of grief and money and in some cases a lost home sale. No one disputes the need for strict health and safety standards but in many situations it went way beyond that. 
The Marin Association of Realtors got involved and worked with the City to create a more reasonable standard and fair process with modest success.  It wasn't until Assembly Member, Marc Levine, who represents Marin and part of Sonoma County, went to sell his own home in the Sun Valley neighborhood of San Rafael, that things got interesting.  It's good when a politician faces the same hurdles as their constituents. Like many sellers, when Marc purchased his Sun Valley home there were no permit violations on the Residential Resale Inspection Report. When he went to sell, the Residential Resale Inspection cited him for unpermitted work that had been done by the previous owner(s) and he was expected to bring it to current code and get it permitted.
As a result of his experience, Marc called for a State Audit of the Residential Resale Report (RBR) Program. This performance audit was conducted in three California cities: San Rafael, Novato and Pasadena. According to Paul, the State Auditor will publish and deliver to the City the final performance audit next week on March 24th. The report findings will be presented to the San Rafael City Council in a public study session tentatively scheduled for April 4th.  The audit report will provide a summary of the efficiency of the resale inspection program, along with a list of recommendations to improve the program.
21 G Street/Ida Street - 8 Townhomes 
This project was approved almost 2 years ago but there has been no sign of breaking ground. West End neighbors were curious to know what had happened to it. Paul said the only permit issued has been for the demolition of an old, detached garage.  The project has been stalled because PG&E equipment boxes need to be relocated which is costly and time consuming.  The relocation of the equipment must happen before construction can commence. There is no date when that will happen. 
Marin BayWAVE Vulnerability Assessment - According to Paul Jensen, this assessment has been underway for quite some time and is focused on the vulnerability along Marin's eastern shore from the Golden Gate Bridge through Novato.  Marin County ranks second in nine Bay Area Counties for projected risk from Sea Level Rise. This assessment will help local cities plan and develop strategies for adapting to sea level rise. For more information, visit the website.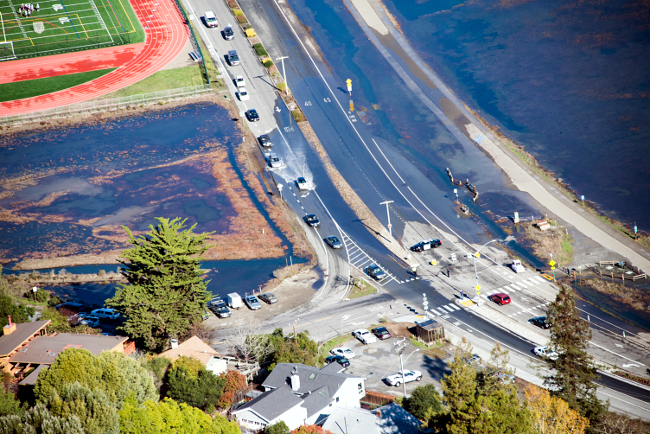 Summary and websites for additional information on topics covered by Paul Jensen:
Downtown Parking and Wayfinding Study - Potentially offering more flexibility for new businesses to meet parking requirements and an overall assessment of current and future parking needs in downtown
SMART Train Update - The "kiss & ride" train and transit center relocation
New Junior Second Unit Zoning Regulations
Whistlestop Senior Housing Project and BioMarin
If you are looking for a vibrant and forward looking community, San Rafael is a great place to live, work and buy a home.  There are many distinct neighborhoods and active neighborhood associations.  I have lived in San Rafael for over 25 years and would be happy to give you an insider's perspective on what makes San Rafael special for the people who live here.
Janis Peterson, Realtor
Marin Modern Real Estate