Carbon Monoxide Detectors: Marin residents need to know...
Posted by Hilary Davis on Sunday, June 19, 2011 at 9:03:11 AM
By Hilary Davis / June 19, 2011
1 Comment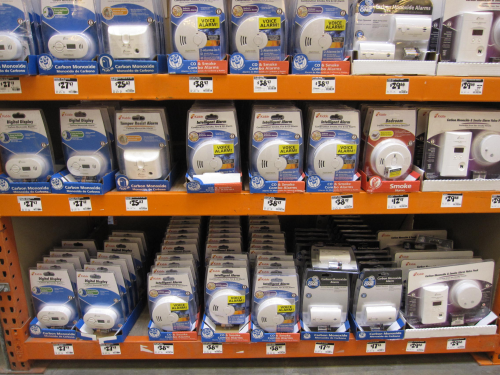 Attention Marin residents. An important safety law, Senate Bill 183 (installation of carbon monoxide detectors),takes effect July 1, 2011 in California. Carbon monoxide, a poisonous gas, is a byproduct of incomplete fossil fuel combustion. The law states that any "dwelling unit intended for human occupancy" that burns any form of fossil fuel needs to have a working carbon monoxide detector installed. Because you cannot see it, smell it or taste it you have to have a detector installed to warn you of its presence. Tragically, hundreds of people in the United States die each year because they had no warning. Below is the basic information you need with links to more details and resources.
What are Carbon Monoxide detectors:
-CO detectors are small devices that make a distinct sounding alarm before life threatening levels of carbon monoxide are present. They can be battery-powered, plug in or hard wired (with back-up battery power).
Where to put Carbon Monoxide detectors:
-Install detectors on every floor, including basement, and within 10-15 feet of bedrooms. Please follow installation instructions according to the manufacturer.
-Place at waist to head-height level. 
-Take note not to let anything such as furniture or drapes cover them.
Where to buy Carbon Monoxide detectors:  CO detectors can be found at home improvements centers, hardware stores and online. The devices need to be certified by the State Fire Marshall.
Failure to comply could run a homeowner a fine up to $200, although homeowners will have 30 days to correct before fines are imposed. More seriously, failure to comply could result in death! So, be safe not sorry-install your CO detectors now!
When you want to play it safe and not sorry with your Marin real estate ventures, please give me a call.  As a lifelong Marin resident, I find true joy in helping my clients accomplish their real estate dreams.  Hilary Davis, Realtor and advisor (415) 235-3133