Buyers Fatigue in a Sellers' Market Tips for Success
Posted by Marin Modern Team on Thursday, August 20, 2015 at 11:19:32 PM
By Marin Modern Team / August 20, 2015
Comment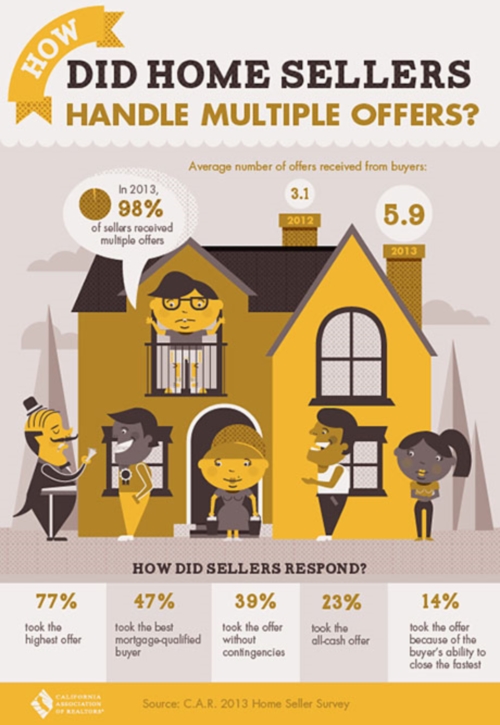 In these days of seller's market, many buyers who have not won any offer submissions might feel "buyers fatigue."But don't fear, statistics show most buyers will have to submit a minimum of 5-10 offers to finally win the bid.
Here are some tips for getting your offer accepted:
1.Have a good pre-qualification letter from a respected lender
2.Provide ample proof of funds for down payment and closing costs.
3.Expect to offer a minimum of 15-25% over the asking price, it's just the way it is with an ever growing market…under value list price can generate higher offers.
4.Write a good cover letter with not only a little biography info but focus on how much you love the home and the area where it's located
5.Submit your highest and best offer; very few times in this market will you have chance for a counter offer.
6.Trust your Realtor to know the market…but trust your own instincts about what you can afford and how much you want to offer for the property.
Even though interest rates are still at all time lows, the indication of consumer inflation might trigger the Fed to raise interest rates before the end of the year.
This is not a time to "wait till prices level" there is every indication that prices in the East Bay will continue to climb.
If you feel you are getting priced out of your most desirable areas, there are still great affordable prices for homes in up and coming neighborhoods, which in the end could mean an even better investment value for resale.
Please contact me and I can help you not only get your winning offer but suggest new areas that are good investments in the East Bay.
Ann McCarty
East Bay Modern Real Estate
510-350-8575
Ann@EastBayModern.com