Breaking News! Oakland Average Home Prices Are Half That Of San Francisco!
Posted by Marin Modern Team on Wednesday, March 4, 2015 at 2:49 PM
By Marin Modern Team / March 4, 2015
Comment
According to this article in the SF Chronicle, the average price for a home in Oakland is now $525,000 while average home prices in San Francisco, are now $1.1million.
To be honest, this is not news to us Realtors here in the East Bay.We have seen a 20% rise in home prices in Oakland over the last year, partly because of this news. Buyers are scrambling to buy in Oakland as prices continue to rise.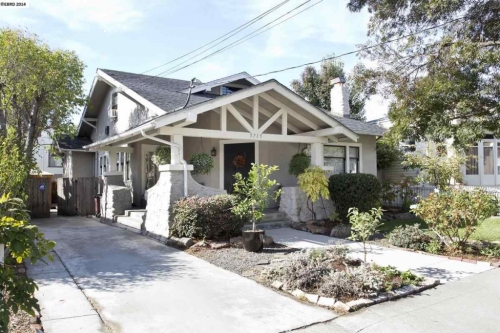 At $525,000 you can still get a very cute, modernized Craftsman home in Maxwell Park not far from BART, easy commute to San Francisco, such as the home featured in the article.Other neighborhoods with similar style homes and prices are Fruitvale, High St., Diamond, Laurel, just to name a few. Contrary to the belief that public schools in Oakland aren't up to par, there are many great schools in Oakland. If there isn't one in your neighborhood, you may petition for your child to go to any of your 3 top priorities, and your request can usually be accomodated.
Moving north, the cities of Richmond, San Pablo, and El Sobrante offer some spacious homes with Bay views in the $500,000 range. My recent sale in El Sobranteis a wonderful example of a well maintained '40's style home with a 11,000sf terraced back yard on a quiet street with views of SF Bay and Mt. Tam…these cities also have BART access.
Don't hesitate to contact me at 510-350-8575 to find out more about affordable neighborhoods in Oakland and the East Bay.