Best Time to Sell in 2021 (Hint: The Early Bird Gets the Worm)
Posted by Renee Adelmann, Bay Area Modern on Wednesday, March 10, 2021 at 3:39 PM
By Renee Adelmann, Bay Area Modern / March 10, 2021
Comment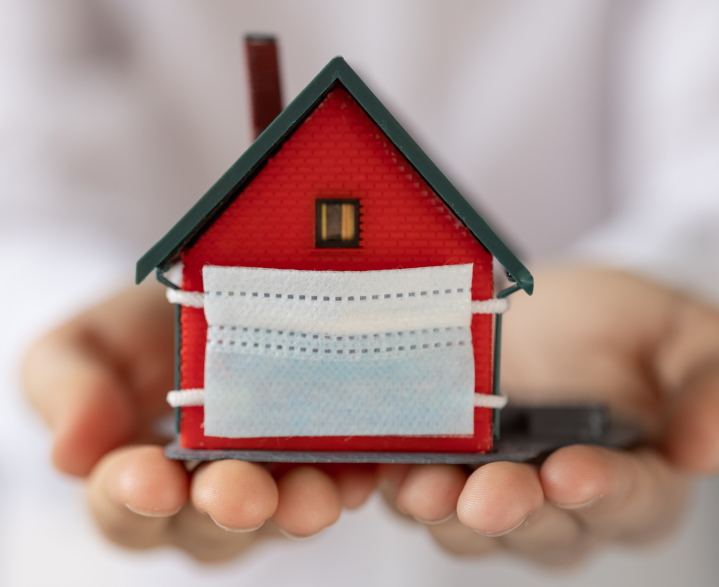 A number of clients have approached me recently, indicating that they are THINKING about selling their Bay Area Home, however "they are just waiting to see how things play out with the pandemic".
The question that almost always follows is around my opinion of WHEN the best time to sell their home will be in 2021. Since it's a popular question, I wanted to share my response and professional opinion as a top listing agent in the San Francisco Bay Area with anyone considering the sale of their home in 2021.
Not so Fast -- We Are In a Pandemic!
Like you, many homeowners seem to be in a 'holding pattern' because of the pandemic. My advice to them will be the same as my advice to anyone reading this. Specifically, you are likely to see the best results (and highest return/profit) if you break out of that holding pattern earlier than other homeowners and take action NOW—or at least before the second half of 2021.
There are three basic reasons why my recommendation is to take action early and not wait things out (especially since there are ways to safely sell your home right now which I'd be happy to discuss with you). The key reasons to sell right now include Inventory, Mortgage Interest Rates, and the possibility of Changing Priorities, which could dampen the housing market.
Inventory
Currently there is an extreme lack of available homes for sale which means that there are far more buyers than there are listings/home sellers. This imbalance puts homeowners that are selling now in the driver's seat. They have more buyers competing aggressively for their home, thereby driving up prices. That said, this imbalance is expected to shift the second half of the year as more sellers get comfortable with the idea of selling their home. In terms of timing, Dr. Anthony Fauci, director of the US National Institute of Allergy and Infectious Diseases, believes the country should be able to vaccinate the majority of Americans by the middle or end of summer. With this in mind, many economists and real estate industry experts expect a surge in listings and inventory the second half of the year once the majority of Americans are vaccinated and life returns to normal. When this surge happens, home prices and demand is likely to stabilize.
Mortgage Interest Rates
Over the last fifty years, the average on a Freddie Mac 30-year fixed-rate mortgage has been 7.76%. Today, that rate is just 2.81%. These historically low mortgage interest rates are fueling Buyer interest and activity since these incredibly low rates provide them with substantial buying power. The challenge is that there's no guarantee that rates will remain this low much longer. Most industry experts (including Freddie Mac, Fannie May, the Mortgage Brokers Association and the National Association of Realtors) predict interest rates to rise throughout the year. As interest rates rise, Buyers are faced with reduced house-buying power and affordability.
Changing Priorities
In 2020, we saw an unprecedented demand for suburban housing as "shelter in place" forced people to spend more time in their homes and buyers (especially city buyers) recognized the value of having more indoor and outdoor space. As restrictions are lifted, the economy opens up, and people are able to travel, people will be spending less time at home which could take the focus off of home life and their living situation, which was a major focus in 2020. This transition could decrease the pool of Buyers for your home.
Finally, economic uncertainty is also a bit of a concern. While most economists are predicting solid growth for 2021 we are seeing some volatility, especially with the stock market which could play into Buyer confidence.
In summary, my strong recommendation is to take action EARLY since the market currently favors Sellers strongly! However, this is likely to shift—and could shift abruptly—in the second half of the year. It's my belief that this will be a year in which "the early bird gets the worm" and I'd love the opportunity to discuss the profit potential of listing and selling your home (for maximum profit and with minimal stress) in 2021.
Contact me now at 415-342-4537 for a no-obligation listing consultation or simply contact your Bay Area Modern Realtor directly for immediate assistance and expert advice.