Berkeley Real Estate Market Report - May, 2016
Posted by Hiroko Tsumori on Sunday, June 5, 2016 at 12:19:24 PM
By Hiroko Tsumori / June 5, 2016
Comment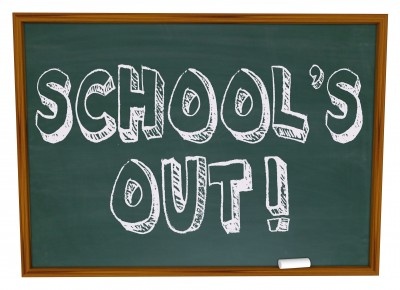 Summer vacation for your school-aged kids is almost here! Both you and your kids must be looking forward to it, so I hope that you have an exciting and safe summer.

Here is my Berkeley real estate market report for May, 2016. 70 properties were sold last month, compared to 65 in May, 2015. Currently, 71 properties are pending, with only 38 listed as active.  
What does this mean? It means that the inventory level is super low! Unless there's a sudden flood of new listings, no houses will be left on the market in less than a month. Are sellers waiting for a better time to put their homes on to the market? I'm not sure, but this seems really a great time to sell.
There are still many properties being sold for way above their asking price. To me, it seems that the asking prices have been artificially lowered in order to attract a wider range of buyers and to create bidding wars. This will be an extremely difficult market for new buyers unless they have trustworthy Realtors guiding them through it. No one really wants to write an offer 50% above asking price, but it is being done in order to win some of the houses in Berkeley. 
If you are looking to sell or buy a home in Berkeley, please contact me anytime.
 
 
 
 
 
 
 
 
 
 
 
 
May 2016

HIGH
LOW
AVERAGE
MEDIAN
 
List Price
$1,950,000
$299,000
$956,742
$872,000
 
Sold Price
$2,625,000
$350,000
$1,180,238
$1,115,000
 
 
 
 
 
 
 
May 2015
HIGH
LOW
AVERAGE
MEDIAN
 
List Price
$2,650,000
$349,000
$909,413
$789,000
 
Sold Price
$3,000,000
$340,500
$1,094,108
$915,000
 
 
 
 
 
 
 
 
 
 
 
 
 
Address
Unit
Orig Price
Sold Price
Orig  Price %
DOM
2550 DANA ST
7C
$299,000
$350,000
17.06%
13
2366 CEDAR ST
3
$399,000
$500,000
25.31%
4
2501 DANA ST
4
$455,000
$525,000
15.38%
12
2445 Edwards
 
$449,000
$580,000
29.18%
13
1231 ASHBY AVE
 
$649,000
$605,000
-6.78%
60
2212 10TH ST
 
$500,000
$645,000
29.00%
86
2601 DANA ST
C
$429,000
$670,000
56.18%
13
2820 DOHR ST
 
$579,000
$690,000
19.17%
14
2478 MARTIN LUTHER KING JR WAY
$545,000
$751,000
37.80%
14
2633 ACTON ST
 
$599,000
$755,000
26.04%
15
3042 Dohr Street
 
$685,000
$770,000
12.41%
15
1060 STERLING AVE
 
$698,000
$780,000
11.75%
15
810 CHANNING WAY
 
$699,000
$798,000
14.16%
7
1328 HASKELL ST
 
$599,000
$800,000
33.56%
9
32 DOMINGO AVE
2
$699,000
$845,000
20.89%
8
996 VIRGINIA ST
 
$595,000
$850,003
42.86%
12
1401 WALNUT ST
1C
$849,000
$852,000
0.35%
21
503 BOYNTON AVE
 
$650,000
$870,000
33.85%
16
2326 CORONA CT
 
$699,000
$875,000
25.18%
12
1386 Gilman
 
$850,000
$901,000
6.00%
22
1531 THOUSAND OAKS BLVD
 
$795,000
$910,000
14.47%
14
1990 EL DORADO AVE
 
$829,000
$925,000
11.58%
14
1197 SUTTER ST
 
$799,000
$925,500
15.83%
13
2432 CURTIS ST
 
$799,000
$927,000
16.02%
12
1322 Burnett St
 
$799,000
$950,000
18.90%
2
1403 SANTA FE AVE
 
$599,000
$950,000
58.60%
13
588 The Alameda
 
$900,000
$950,000
5.56%
15
1003 JONES ST
 
$799,000
$1,000,000
25.16%
12
1929 8TH STREET
B
$995,000
$1,000,000
0.50%
52
1226 CHANNING WAY
 
$1,005,000
$1,005,000
0.00%
0
2061 EUNICE ST
 
$875,000
$1,025,000
17.14%
14
1508 STUART ST
 
$899,000
$1,100,000
22.36%
14
2337 9th St
 
$829,000
$1,100,000
32.69%
15
2912 King St
 
$749,000
$1,100,000
46.86%
13
1608 VIRGINIA ST
 
$775,000
$1,105,000
42.58%
15
1610 OREGON ST
 
$725,000
$1,125,000
55.17%
13
797 VINCENTE AVE
 
$1,099,000
$1,150,000
4.64%
16
2410 MCKINLEY AVE
 
$849,000
$1,160,000
36.63%
12
1341 FRANCISCO ST
 
$879,000
$1,170,000
33.11%
8
1102 COLUSA AVE
 
$929,000
$1,200,000
29.17%
13
1306 Stannage
 
$825,000
$1,200,000
45.45%
12
1757 San Lorenzo
 
$1,025,000
$1,200,000
17.07%
12
51 VALLEJO ST
 
$869,000
$1,200,000
38.09%
13
1187 Shattuck Avenue
 
$945,000
$1,230,000
30.16%
10
2111 GRANT ST
 
$895,000
$1,275,000
42.46%
12
1440 Walnut St.
8
$998,000
$1,305,000
30.76%
15
2224 9TH ST
 
$995,000
$1,305,000
31.16%
15
732 NEILSON ST
 
$869,000
$1,305,513
50.23%
15
38 Panoramic Way
 
$1,150,000
$1,340,000
16.52%
13
1544 Sacramento Street
 
$1,000,000
$1,352,000
35.20%
14
1015 COLUSA AVE
 
$949,000
$1,380,000
45.42%
14
769 Euclid Ave
 
$1,149,000
$1,400,000
21.85%
12
1370 ADA ST
 
$1,100,000
$1,480,000
34.55%
14
2975 Shasta Road
 
$1,398,000
$1,486,875
6.36%
20
380 Vassar
 
$1,495,000
$1,495,000
0.00%
16
1403 STANNAGE AVE
 
$1,288,000
$1,500,000
16.46%
6
2848 RUSSELL ST
 
$1,195,000
$1,525,000
27.62%
12
31 FLORIDA AVE
 
$1,398,000
$1,555,000
11.23%
16
2709 McGee Ave.
 
$1,595,000
$1,595,000
0.00%
24
2219 STUART ST
 
$1,350,000
$1,625,000
20.37%
13
1813 PARKER ST
 
$1,049,000
$1,670,000
59.20%
14
1035 OVERLOOK ROAD
 
$1,749,000
$1,691,787
-3.27%
38
2820 REGENT ST
 
$1,695,000
$1,705,000
0.59%
14
1128 FRESNO AVE
 
$1,750,000
$1,750,000
0.00%
0
1042 MILLER AVE
 
$1,298,000
$1,751,000
34.90%
9
800 SHATTUCK AVE
 
$1,325,000
$1,800,000
35.85%
15
11 HAZEL RD
 
$1,295,000
$1,830,000
41.31%
15
2736 ELMWOOD AVE
 
$1,800,000
$2,400,000
33.33%
14
660 SPRUCE ST
 
$1,950,000
$2,450,000
25.64%
21