Awesome Bike Shop in San Rafael, CA 94901
Posted by Hilary Davis on Tuesday, February 3, 2015 at 4:44:13 PM
By Hilary Davis / February 3, 2015
Comment
Thinking about a new bike for you or your child? Don't want to spend a fortune? I'm  going to share with you a great place to buy a used bike, save a lot of money and help out others at the same time.
My eight year old finally out grew his first bike and just when I was ready to purchase a new one, a friend of mine reminded me about the little bike store under the freeway- it is the Re- Cylery Bike Thrift Shop at 610 4th St. in downtown San Rafael.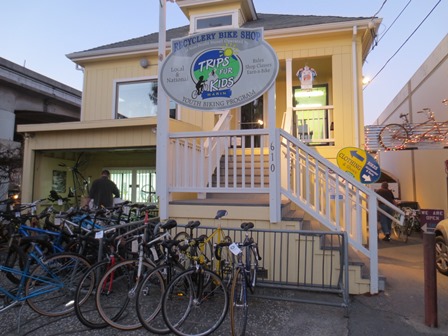 My husband took our son there and they found the perfect bike at a great price. Coincidentally, one of my husband's co-workers and one of his clients also work at the shop restoring the used bikes to excellent condition.  The Re-Cyclery is more than just a bike store; working to keep bicycles out of landfills by putting them back on the streets as affordable, environmentally friendly transportation. The Re-Cyclery is also the home of the Trips For Kids® serving at-risk youth throughout the San Francisco Bay area, working with over 300 local organizations.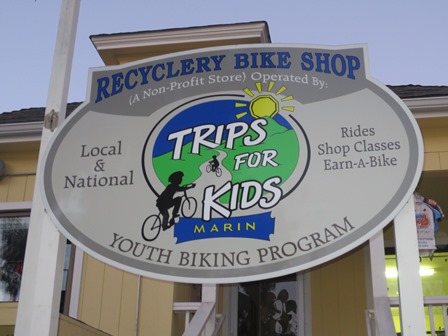 You can donate your old bike and bike parts and the pros at he Re-Cyclery restore the bike for resale or part it out to other non-profit organizations. By shopping here you are helping to fund Trips For Kids® - how awesome is that!
The shop is well run and organized.  The guys that work there really love biking and the joy of a child's smile when making those first peddles on a new-to-them bike.
I took my son on his first trail ride last weekend at Rush Creek in Novato; we had a blast.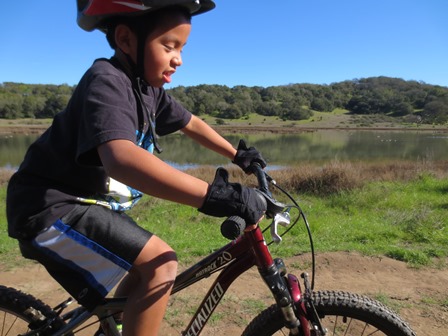 I may take him this coming weekend to Marin Museum of Bicycling in Fairfax to an event where he can get a chance to meet the pioneers of mountain bike riding and raise money for Trips For Kids®.
It has been a while since I've done much mountain bike riding, but after being on the gorgeous Marin trails and seeing my son handle the bike with such ease, I can't wait to hit the dirt again soon!
Happy trails...hope to see you out there!
Hilary Davis, REALTOR (415) 235-3133 [email protected]