Award Winning Play, "The Book of Mormon," Opens at the Orpheum in San Francisco
Posted by Marin Modern Team on Friday, December 13, 2013 at 5:01:43 PM
By Marin Modern Team / December 13, 2013
Comment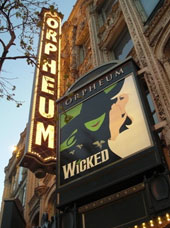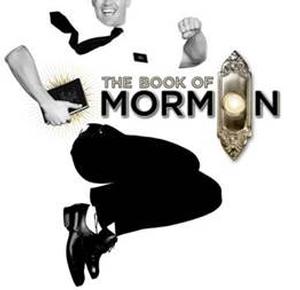 Ding Dong! Hello, my name is Elder.....   Ding Dong!   Hello, my name is Elder.....  "The Book of Mormon" opened to a packed house at the Orpheum Theater in San Francisco last night. A beautiful old theater, the Orpheum is a designated historical landmark in San Francisco. The backdrop for the theater is the Civic Center which is backlit and glowing with red and green lights for the holidays.  Very festive.
If you like South Park humor and San Francisco edginess this play will keep you laughing and clapping.  From the set design to choreography to music and acting, it was a superb performance and a fantastic evening. A couple tips if you go:  1. Don't bring children.  For adults only.  2. Rather than waiting in line at intermission to get something to drink, mosey up to the bar when you first arrive and order and pay for your drink in advance. When everyone else is rushing out at intermission to get in line, you can leisurely stroll to a little alcove next to the bar where a drink will be waiting with your name on it. 3. Then, wander into the Blue Room, typically for VIPS, but not last night.  We were able to relax during intermission and sip our wine in the lap of luxury!
Parking is easy, cheap and plentiful in the Civic Center Parking Garage across the street from the Theater.  If you're looking for some fun adult entertainment during the holidays, go see "The Book of Mormon."
A big Thank You to my client and fun-loving friend, Sexton, whose home at 93 Taylor in Fairfax closed on Wednesday.  He invited me to join him in seats that were five rows from center stage. It doesn't get much better than that.
Ding Dong! Hello, my name is Elder....
Janis Peterson, Realtor, Janis@MarinModern.com or 415-271-3109