Are You Earthquake Prepared?
Posted by Kathleen Emrey on Thursday, April 17, 2014 at 11:51:20 AM
By Kathleen Emrey / April 17, 2014
Comment
In the Bay Area, as we know, it is not "if" but when the next earthquake rocks our homes. Are you prepared at all? I must admit that while I talk a good game, I am not ready.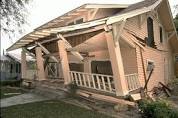 While there are so many items we are encouraged to have on hand, here are some essentials.
An old-fashion telephone, the kind that plugs into the wall and is not dependent upon electricity can be a true life-saver. If power goes out, your cell phone will lose its charge as will your computer - our familiar communication resources. You can find them at Target and Office Max and can be purchased for as low as ten dollars. For some of us we can finally get that Princess phone we all dreamed about.                    

                  A battery-operated radio with extra batteries. You can find many styles and brands at Best Buy, Sears and Amazon
A fire extinguisher is a must. Amazon and Lowes have a wide variety. Every home should have at least one on hano matter and be able to find it quickly.                            

At least one flashlight with extra batteries is a must and know where to find it in the dark.

Do not include candles. It has been reported that burning candles cause more fires after a disaster than anything else. Also, you need to check for gas leaks before lighting a match.

Speaking of gas leaks, do you know how to turn off your gas line at the main valve? According to PG&E, knowing the location of your main gas service shutoff valve will help you turn off your gas supply to your home in case of an emergency.
And one of the most important commodities of all is WATER. In 1992, while enjoying a wonderful vacation on the Hawaiian island of Kauai, I had such an unexpected adventure when a category four-hurricane named Iniki slammed into Kauai devastating the island.

Once able to return to my lodgings, along with the other utilities, there was no running water - in fact no water at all for drinking let alone bathing and flushing - not pleasant. We were able to wet our whistles with canned soft drinks and any found wine for four days but it was water we all craved.
Never has water tasted so good as when I was able to finally leave the island. It is the one thing I am never without; that experience left an indelible mark. Store at least one gallon per person and one each for Puff and Spot and replace at least every six months.
Of course there are many other preparations but these are some of the basics that are easy to pull together. For a more detailed list email me at [email protected]