Are You Considering a Floating Home Purchase? Part 2
Posted by Cari Gennarelli on Sunday, January 24, 2016 at 11:15:48 AM
By Cari Gennarelli / January 24, 2016
Comment
Are You Considering a Floating Home Purchase? Part 2
Ready to make an offer?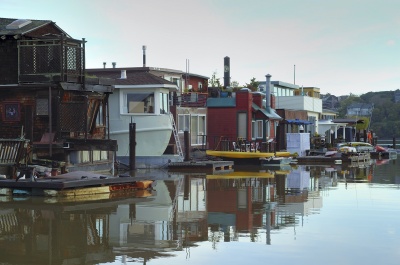 The floating home real estate market has drastically changed over the past several years as the homes have become a viable alternative for affordable water front vacation homes and retirement/empty nester destinations. The increased interest, along with a limited inventory has driven the prices up. However, they are still selling at a lower price per square foot then other Marin water front homes and homes in Sausalito.
In the past it was possible to purchase many of the homes in the $500-700k range but those averages have changed with the recent sales of homes in the $900-$1.5m range. You can still find smaller homes and fixers for $350-$650k but the majority of the homes hitting the market are listing between $700-$1.3m with a few under and a few over. Each home will also have a monthly berth fee which covers renting the berth space, dock maintenance and typically your sewer, water and garbage.
Are Floating Homes selling for over asking like land based homes in Marin?
Each floating home listing is unique with many factors that contribute to the price and desirability. Historically there hasn't been the same level of interest or competition for each boat since the lifestyle is so unique and appeals to a very specific group of buyers.
Like any home purchase you have to discuss all the factors with your Realtor to decide what your offer price will be. Every purchase is a negotiation and with your Realtors extensive knowledge of the market and investigation of each property you are considering you will be able to settle of the right offer price for that property. Make sure to take advantage of the insights and experience of your Realtor.
The purchase process is very similar to a regular land based home purchase. Your realtor will be able to consult with you on the subtle differences and should be well versed on how to write the contract, which inspections to perform and the process of obtaining a lease for the berth space.
Personal vs. Real Property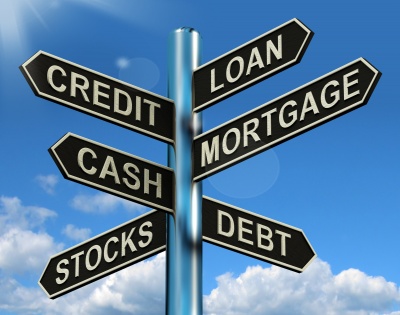 Floating homes are considered personal property vs Real Property so financing is tricky. There are currently 2 lenders that will loan on floating homes and the purchase typically requires at least a 50% down payment (possibly more depending on the purchase price). Due to the limited lending options many floating homes are purchased with cash.
One of the major financial benefits of a floating home purchase and ownership is you are not paying taxes on the land and the appraiser takes depreciation into consideration when setting the tax base. Bottom line is your property taxes will be considerably lower then a land based home.
Inpections, Insurance & Berth Fees
The timeframe to purchase a floating home is similar to a regular home purchase. If you choose to do inspections (which I highly recommend) you will have an inspection contingency clause. Some of the inspections you can get are hull, sewer ejector system and Marine survey.  If you are taking out a loan you will also have a loan contingency in place.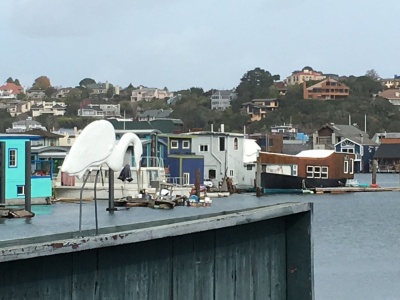 A typical benefit to a cash purchase is shorter close of escrow. Each floating home will have its distinct set of features to investigate so don't move too quickly. A short close is often desirable to the seller but make sure you have time to fully inspect and investigate to your satisfaction.
You will also have to apply for the berth lease with the dock management. The process is similar to renting a home. They will have you fill out a lease and request financial information.  Insurance must be obtained on your boat as well. Insurance policies are based on personal property vs real and may cost more then property insurance.  Your realtor should be able to give you a list of insurance companies that will provide a policy. The title company you choose is important. Your Realtors will know which title companies have experience with the floating home escrow process. The title company will work with the assessor to calculate the tax liability and once closed you will get a certificate of occupancy. 
Congratulations!! You have just purchased your little piece of waterfront heaven. Now what?
Look for part 3: Moving in and living in your New Floating home
If you have additional questions about the floating home lifestyle or purchase process feel free to contact me.