Are you Considering a Floating Home Purchase? Part 1
Posted by Cari Gennarelli on Tuesday, December 15, 2015 at 10:16:31 AM
By Cari Gennarelli / December 15, 2015
Comment
Are you Considering a Floating Home Purchase? Part 1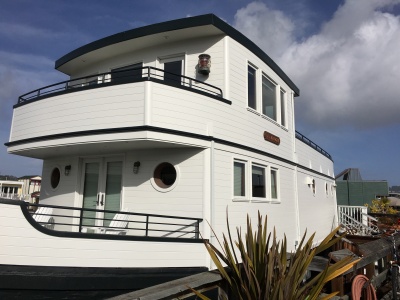 The Floating Home community in Sausalito, CA offers a completely unique and magical water front living experience that is unparalleled anywhere else in Marin. A typical Southern Marin water front home is going to be in the $2million - $10 million and up range. The floating homes average $700-$1million with some below and a few above.
There are approximately 425 floating homes in Marin with the majority of them in Sausalito making it truly a one of a kind community. However, the idea of owning and living on a floating home is often more romantic then the reality. Do your research and visit the different docks before making a decision.
Some research and a Realtor familiar with the lifestyle and process can help you decide early on if a floating home is right for you or not.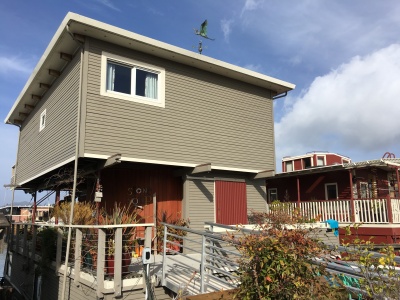 The Search for your Perfect Floating Home
The Sausalito floating homes are scattered around several different docks between the Heliport and Harbor Street near the Bay Model. The bulk of them are off Gate 6 and Gate 5 roads. The main floating home docks are: Gate 6-1/2; East Pier; West Pier; A dock, Issaquah Dock; Yellow Ferry Dock; Main Dock; Liberty Dock;  and South Forty Dock.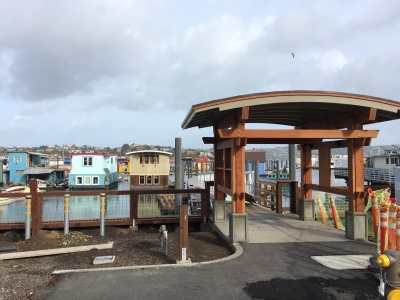 There is also a co-op dock and co-op homes that allow for below market rate purchases/ownership and subsidized berth fees. There are income qualifications and the co-op homes are currently in a state of reorganization with a new dock being built (for more information on the co-op homes contact me).
Value and desirability are directly related to location first, view second and then size/condition of the boat. A home at or towards the end of the dock in deep water is going to be highly coveted and sold at a higher price per square foot then one next to the dock entrance and parking area.
Consider you will be living on a home that literally floats on the water. Sounds obvious but many prospective buyers don't realize the floating homes move and rock with the tides. If you get seasick easily this might not be the right fit for you. There are other wonderful options in Sausalito and Marin.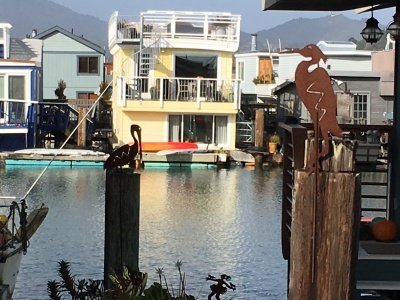 Now you have located a home that looks amazing online and is within your budget. Make an appointment to see the home, note the location of the home on the dock and surrounding homes. Visit the home at high and low tides. Homes closer to the entrance are likely to sit in the mud during low tide. This does not necessarily have to be a negative. You get a completely different view of the marine and animal life at low tide vs. high tide.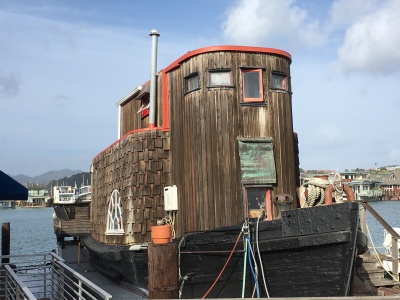 Give your self time to walk up and down the dock and check out the other docks as well. If you preview the various docks, you will have a better understanding of location of homes as they come on the market and a general idea of the different docks. Each one has its own character and feel.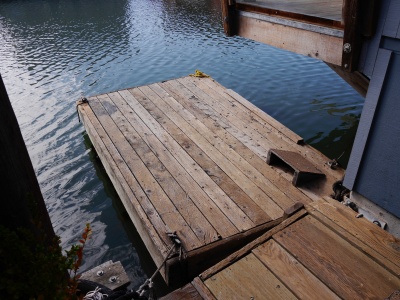 The other features to look for are the outdoor spaces/decks as well as floating decks. New floating decks were banned in the 80's but existing ones are usually grandfathered in. If you plan on having kayaks or any kind of boat, it's helpful to have the floating deck to tie it to.
The docks are open to visitors but if you visit be respectful as you are strolling around a very tight knit community. With that said it's good to visit each dock and get a feel for the surroundings and potential view and orientation of the floating homes. In September the Floating Home Association hosts a Floating Homes Tour. It's a great time to stroll the docks and see the inside of several homes.
The floating homes and the communities that house them are truly magical. If you decide to move forward and make a floating home your next home, it's a wonderful lifestyle. Wake up to expansive views of the bay, Mt. Tam, and marine life. Take your kayak out for a morning row or enjoy the sunset over the water, wine in hand from your deck. 
Note: look for part 2 making an offer, the transaction process and living in your new home