A Dozen East Bay Restaurants Make Michael Bauer's 100 Best Restaurant List
Posted by Marin Modern Team on Monday, June 15, 2015 at 7:24:37 PM
By Marin Modern Team / June 15, 2015
Comment
Every year I anxiously await the 100 Best Restaurants in the Bay Area according to Michael Bauer, the restaurant critic for the SF Chronicle, and this year was no exception.Since living in the East Bay, I've been dining out often, exploring all of the great restaurants in the many diverse neighborhoods.Of course I was happy to find over a dozen restaurants from the East Bay on the list for 2015.I also realized that I've dined at 7 of them, so I only have 5 more to check out!I still have other favorites that I think should've made the list, but maybe next year.
Here they are in alphabetical order: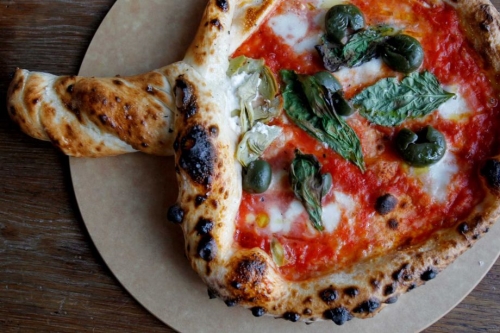 A16 – Very popular Rockridge location after only 2 years, has a sister location in SF; great pizza, pasta, salumi and extensive Italian wine selection
Camino – Takes rotisserie to a whole new level where almost everything is cooked over an open fire, located in Grand Lake district of Oakland.
Chez Panisse and Café at Chez Paniesse – Iconic Berkeley restaurant opened by internationally acclaimed chef Alice Waters in 1971, still remains on the top 100 list as it has for the last 20 year.Being one of the first ever "farm to table" restaurants it has just gotten better through the years.The Café was where I tasted what had to be the first "gourmet" pizza that changed my taste buds forever.
Comal – This Mexican restaurant in Berkeley should remain a secret…it's THE best Mexican in the Bay Area, or anywhere for that matter, and it's always packed.The menu offers a unique selection of enchiladas, tacos, tamales and quesadilla's, as well as fire roasted turkey feast for 2-3.Marvelous margarita's and home made salsa's.
Dock at Linden St. – New eatery next to Linden St. Brewery, this one will be a new destination for me ASAP. Located near Jack London Square.
Hawker Fare – Sensational Thai restaurant located in Oakland near Lake Merritt; specialties are: Som tum, Laotian papaya salad; larb gai, minced chicken salad; sai qua, Northern Thai sausage; grilled or poached chicken
Hopscotch – Hole in the wall transformed diner in Uptown, this is one that I would not have thought would make it on the list; Cesar' in Berkeley, is off and this one, known for it's hamburger topped with beef tongue is on? When I heard that the fried chicken was great, I stopped by one night to take it out for my son waiting for food at home.It was ok, but the garlic infused panko crust was not something either of us had hoped for.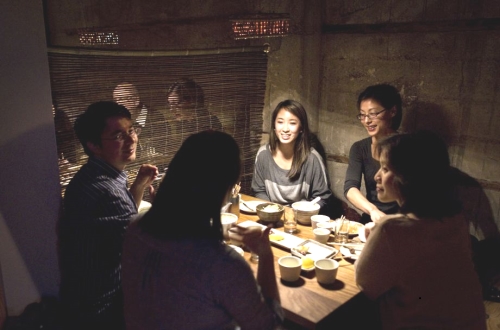 Ippuku – A Japanese (Izukaya) restaurant located in Berkeley known for it's purity of cuisine, which includes chicken sashimi, whole grilled Hokkaido squid, and homemade soba noodles.
Iyasare – Inspired Japanese (northeastern) restaurant located in the bustling shopping neighborhood of 4th St in Berkeley. Specialties include: Okonomiyaki pancake with savory cabbage and black tiger shrimp; beet-cured ocean trout; kakiage tempura; grilled whole branzino.
Nido – Another superb Mexican restaurant, much smaller and maybe more authentic than Comal, located in Jack London Square. I actually prefer Dona Tomas in Temescal, but it is worth the trip.
Pizziola and Boot and Shoe Service - Both have the same Chez Panisse alum chef located in 2 great neighborhoods in Oakland. I tried Pizziola when it first opened, a time when there was no line at Bake Sale Betty's, in Temescal, and thought it was the best pizza, pasta, salad restaurant I'd ever been to…well probably because it was the first of many to follow.Boot and Shoe Service has a similar menu but is smaller, located in Lakeshore. Both feature communal dining.
Ramen Shop –Last but certainly not least…If you envision those ramen bowls you had late at night in your dorm room, think again.Michael Bauer calls this Rockridge Japanese restaurant the Chez Panisse of noodles.I like to sit at the bar and watch the cooks move around at a rapid pace as they cook everything to order.Homemade noodles, some of the best fried rice I've ever tasted are just a few of the wonderful things about this restaurant…go early, there can be lines out the door.
This concludes Michael Bauer's list of best restaurants in the East Bay but I have to give a shout out to my beloved Dopo and Addesso owned by the same cheflocated on Piedmont Ave. Oakland.
I recently read an update review where Dopa has now switched to all Sicilian cuisine, changing the name to Palmento a Dopo.You still get their wonderful Dopa (a blistered, thin-crust pie glazed with cheese and other toppings) but now they offer afull menu of Sicilian recipes.