95 Corte Mesa in San Rafael - SOLD!
Posted by Marin Modern Team on Wednesday, November 18, 2015 at 1:40:12 PM
By Marin Modern Team / November 18, 2015
Comment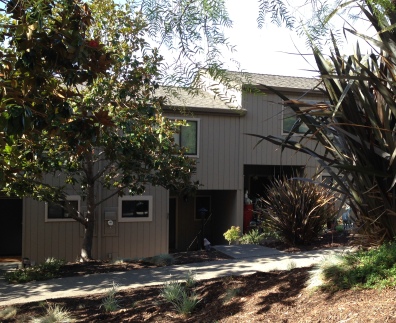 Timing is everything in real estate.  I represented the Trustee who was selling 95 Corte Mesa; a tenant occupied 3 bedroom, 2.5 bath townhome located in a small development in the outer Dominican neighborhood in San Rafael.  This townhome was renovated 3 years ago with a new kitchen, baths, fixtures, flooring and windows.  Even though selling a tenant occupied property is not ideal for the tenant or seller, sometimes it can't be helped. The tenant had a lease and hoped to continue renting for as long as possible.  Therefore, the trustee and I kept our focus on 1031 Exchange buyers who had limited time to find a replacement property. Our timing was pitch perfect. We found the ideal buyer very quickly.
It was a win-win for everyone.  The seller received full price, the tenant is able to continue renting and the buyers have a nice tenant and a very nice townhome where they will be happy living sometime in the future.  The buyers were also able to take advantage of the tax benefits a 1031 Exchange has to offer.  95 Corte Mesa sold for $570,000.
If you are looking for a real estate professional who gets results and a positive outcome for all parties, give me a call.  Janis Peterson, Realtor, 415-271-3109 or email [email protected].