919 Skillman - A Magical Petaluma Farmhouse Opportunity
Posted by Jane Manning on Monday, August 15, 2016 at 10:24:45 AM
By Jane Manning / August 15, 2016
Comment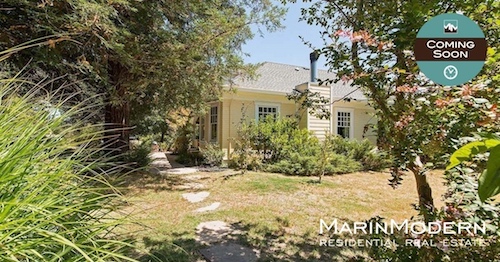 A magical property is about to come on the market in West Petaluma. Located at 919 Skillman Ln, the sellers have restored this wonderful 1930s farm house, water tower, and studio in a style respectful of the original architecture.
If you are unfamiliar with Petaluma's history, the town thrived as a farming community supplying eggs to much of the west coast from the 1920s to the 1950s. Many of these farmers were Jews who immigrated from  Eastern European cities with no experience farming. The poverty they suffered in Europe as well as cities like NYC, Chicago, and San Francisco drew them to this sleepy town. The owner of this property at 919 Skillman Lane was Esther Finkel.  She raised her family and chickens here for several decades until corporations took over the egg business and one by one these farms went under.
Few of these farms remain intact but this one is complete with four original coops still on the property.
I will be showing "Home on the Range" at my open house Sunday August 21 from 1-4, a wonderful documentary about the history of Jewish chicken farmers in Petaluma.  Contact me directly for more information on this property or to take a tour now simply visit www.919SkillmanLane.com.