777 Sun Lane, Novato CA 94947 - Just Purchased!
Posted by Cari Gennarelli on Thursday, August 29, 2013 at 7:05:01 PM
By Cari Gennarelli / August 29, 2013
Comment
777 Sun Lane, Novato CA 94947 - Just Purchased!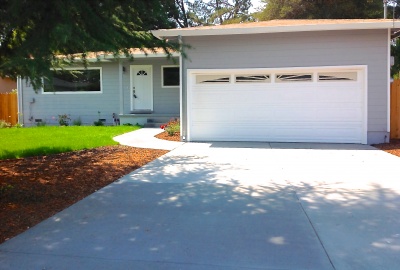 How long do you think it should take to find the perfect home for you? There are as many answers to this question as there are people out there looking for their perfect home! 
Buying a home is a process and buyers approach that process in their own unique way.  There really isn't a one-fits-all approach. 
I have worked with clients that have very simple and clear-cut needs, look at one house and make an offer. I have other clients whose lives that are in transition and it might take them months or even a few years to find a home that fits their needs. The house they think they need today might not be the house that will work for them in the long run.
I always try to stress to my clients that no matter how short or long it takes - don't try to rush it or force it. Sometimes knowing a house is right for you is obvious when you walk into it but often it's all about timing.
If your life is in transition, look to the future, take your time and allow your longer-term goals to affect your home buying decision.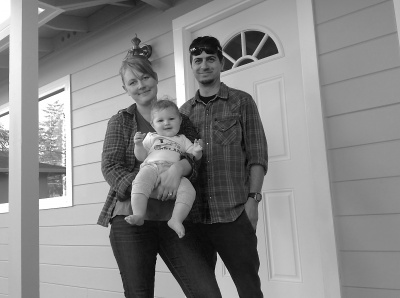 Such was the case with my super adorable and patient clients who just purchased 777 Sun Lane, Novato CA 94947.  We met two years ago at a home on Atherton Avenue in Novato. It was a ranch/farm with a big rambling farmhouse, detached guesthouse, pool, 2 additional outbuildings and a barn/corral full of goats and chickens. The barn seemed to be in decent shape but all the living spaces needed attention.
It was an ambitious purchase but this couple seemed up for the task. They were young and not easily spooked. They were up for a project and were looking for a home they could grow into, start a family and have a country lifestyle close to civilization.
Fast forward two years, several home tour outings, an 8 month old baby and 7 offers (in Marin and East Bay) later and we found them the house that was perfect for lifestyle now and moving forward! They never would have considered this house two years previous. They really wanted a project - something they could put their own touch on. They wanted land and privacy and space for chickens, vegetable garden, detached home office.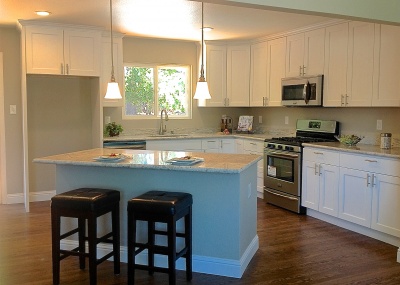 777 Sun Lane is the result of two years of patiently looking and revising and careful consideration. It's a remodeled 3-bedroom/2-bath home in a quiet Novato family neighborhood with a 1/3 acre untouched backyard. They weren't 100% thrilled with the finishes inside but fell in love with the yard and immediately had visions of their dream outdoor space.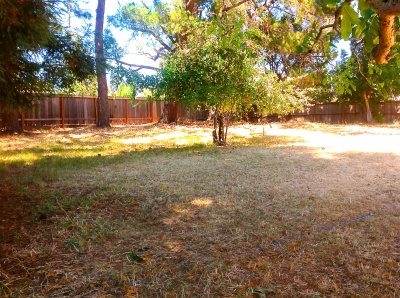 The reality - juggling an 8 month old and two full time jobs, the need to update the interior of a home became less important. They could move right in and, over time, pour their energy, money and resources into creating the outdoor space they dreamed of.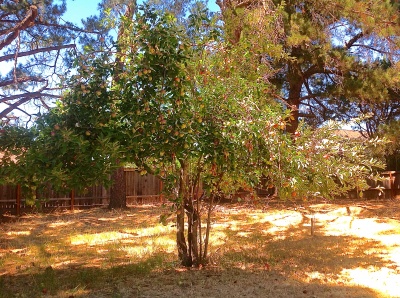 The backyard at 777 Sun Lane was a rare find. There is enough space for their garden, possibly a pool, the chicken coup they yearn for and a place to hang out and entertain friends. Their children will grow up near friends and family, have space to run around and explore the outdoors and they have a home they can live in now and expand later as they need to. 
I am so excited for my clients and I cannot wait to see the magic they create in that backyard and experience the evolution of their new home!