725 Pine Street, #201 San Francisco CA 94108 - JUST SOLD!
Posted by Cari Gennarelli on Tuesday, March 6, 2012 at 12:40 PM
By Cari Gennarelli / March 6, 2012
Comment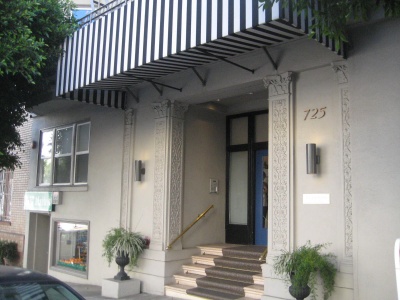 725 Pine Street, #201 San Francisco CA 94108 - JUST SOLD!
Just a few short years ago the idea of buying a property in San Francisco in any decent neighborhood for under $500,000 was unthinkable. What you could afford for under a half of a million dollars was a garage.
Times have changed and while I understand the frustration felt by those who bought during the height of the market or those who experienced a drop in property value - the adjustment in pricing was necessary.
Real Estate values in our unique and desirable corner of the world were out of control and unattainable for most. Personally I like the idea that buyers can find a home in Marin or San Francisco for under .5 million. Granted you are not going to get a 3,000 square foot home with 4 bedrooms like you can in other parts of the US but there truly is no where as magical as Marin & San Francisco Counties to live.
My clients purchased, 725 Pine Street, #201 for $440,000. It's a chic remodeled 1-bedroom condo in a lovely well-maintained building on Nob Hill. The Lambourne was a boutique hotel, purchased and completely renovated in 2007. Now with a strong HOA and 22 units makes for the perfect spot for a pied de Terre or home for that busy downtown professional.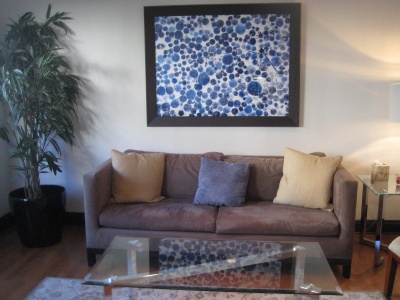 Many of the units are studios but my clients snagged one of the few one bedrooms with a small private deck and kitchenette.
From 725 Pine they can walk downtown to shops, visit the multitude of world class restaurants, jump on a cable car and enjoy the sites or grab a cab to any of the other wonderful neighborhoods to shop, eat and site see.
Nob Hill sits high on one of the many hills in San Francisco with Downtown to the South, Telegraph Hill, China Town, North Beach and Fisherman's Wharf to the North and a plethora of great neighborhoods to the West.
To the East of Nob Hill is the Tenderloin district which houses many city funded projects that house previously homeless and at risk individuals. I had the privilege to work at one, DISH on Eddy Street. Delivering Innovation in Supportive Housing. DISH houses 100's of tenants who were previously homeless and those that utilize the city services the most. The staff at DISH are some of the most generous and selfless people I have ever had the honor to work with. While not the most desirable neighborhood, the Tenderloin serves a purpose in our diverse and accepting city.
San Francisco is a colorful, urban city with many facets - something for everyone. Some who prefers a little grit, modern loft spaces and easy access to freeways might choose South Beach or South of Market (SOMA). You may enjoy an ocean view, easy access to the Golden Gate Bridge and the open space at Crissy Field - then your neighborhoods might be The Marina, Cow Hollow, Presidio and Pacific Heights.
San Francisco is made up of 10 districts, each one with unique benefits and challenges but combined make up one of the most diverse, amazing cities to live in or visit.
If you are considering a move to San Francisco or Marin County, contact me at 415.602.4434 or email me [email protected] and I would be happy to talk with you more about all the reasons why you should join us in our magical corner of California.