69 Lincoln Drive, Sausalito JUST SOLD!
Posted by Enrica Price on Friday, October 31, 2014 at 11:15:13 AM
By Enrica Price / October 31, 2014
Comment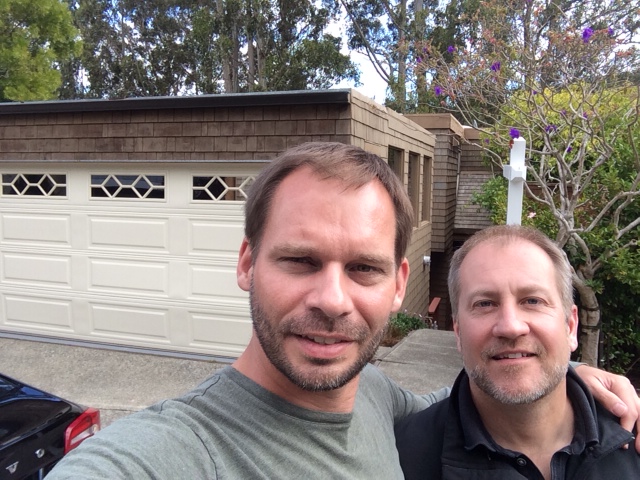 69 Lincoln Drive, Sausalito closed today at the asking price of $879,000 after a 9 week escrow period.  I represented the buyer on this transaction which was one of the most challenging sales in a long time!  My buyer had a VA loan which made it difficult to find a home in Marin in which a seller would accept an offer requiring a completely clear Section 1 pest report.  With most homes in Marin receiving multiple offers, we were miraculously able to get the buyers offer accepted on this home.  However, this was not the only hurdle...we also had the agreement contingent on selling his home in another state.  Once his home was sold, we still needed full VA loan approval on the purchase which required the Section 1 clearance.  The City of Sausalito had to approve all the work being done and this took much more time than anticipated.  My buyer hung in there and it paid off big time!
I must give huge kudos to our lender on this sale - Nicholas Ballard with Pinnacle Capital. I cannot thank him enough! He and his team went to work hard to get this VA loan approved in less than two weeks when other lenders would not touch it and said it would not even be possible after simply looking up the address.  Since this home was a PUD but listed as a condo on the tax records it proved difficult to get VA loan approval.  Yet Nicholas was up for the challenge and got approval in record time.  I highly recommend his expertise as he does not give up easily.  Please check out his services here: http://www.pinnacle-loan.com/nicholasballard/
I am thrilled for my buyer and he is so happy to set up home here in Marin.  Not only that, he scored a fabulous 3 bedroom, 2.5 bath home with almost 1800 sq ft, in the sunny section of Sausalito and in close proximity to everything wonderful!  At the end of the day, he got a great price for a spacious home in desirable Sausalito with huge upside potential.
It really pays to have an agent that will go to bat for you no matter what your circumstance is.  When you are in the right hands to navigate a difficult situation in a sale, you can still win!  This is exactly what I can do and will do for any buyer.  I never give up!
If you are interested in this level of service, whether buyer or seller, please contact me at 415-471-6205 and I will be delighted to work hard for you too!