687 Cedarberry San Rafael, CA 94903 - Has It's 2nd Owner
Posted by Cari Gennarelli on Monday, August 22, 2016 at 8:27:52 AM
By Cari Gennarelli / August 22, 2016
Comment
687 Cedarberry San Rafael, CA 94903 - Has It's 2nd Owner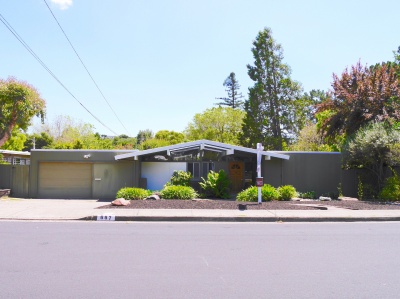 687 Cedarberry in the Marinwood/Lower Lucas Valley neighborhood is an original Eichler built in 1957 with all the other Eichlers but this one is unique. My clients will be the second owner of 687 Cedarberry Lane in its 59 years in existence. During our inspections we found this original letter from Eichler pinned to the wall in the garage.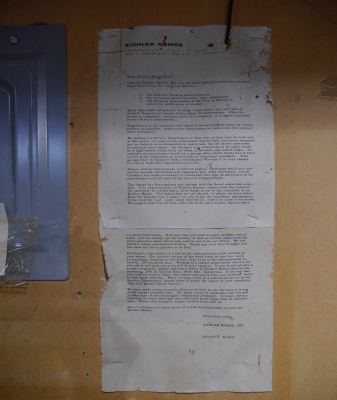 My clients were not familiar with the Eichler homes or the cult like following they attract but after just a few short weeks of touring Eichler and other style homes they quickly understood and fell in love with the concept and style of living that the Eichler homes offer.
They appreciate the indoor/outdoor living and how the homes are designed so all rooms have easy access to the outdoor spaces with sliding doors and expansive floor to ceiling windows. They also were attracted to the open and flexible floor plan and started their renovation ideas in their head during our first walk thru.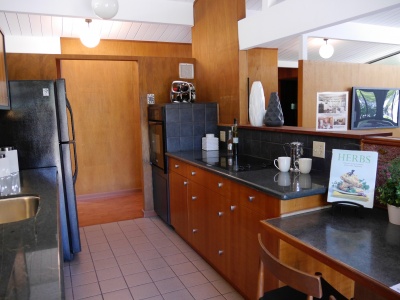 The house is not in 100% original condition but pretty close. The kitchen and bathrooms were updated at some point and laminate flooring was placed over the original linoleum tiles. The home also has all the original mahogany paneling. The house offers them pretty much a blank slate to update and make their own.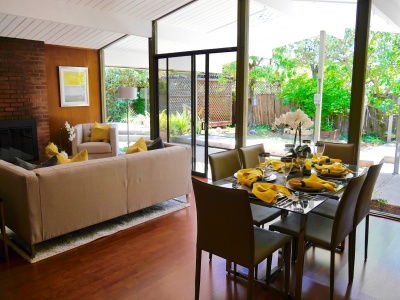 They love the idea that the home had only one owner and want to capture and preserve some of that original look and feel while opening up the floor plan, bringing in more light and updating the outdoor spaces.
Also during our inspections, we had Bob from Marin Tree service do an arborist inspection.  My clients were particularly concerned about one large tree that was growing right next to house and appeared to be compromising the concrete and possibly the foundation. What we received was a tour of the property and a detailed lesson on every tree, bush and flower on the property. We all felt like we were walking around with a live encyclopedia of plants. It was interesting and incredibly helpful.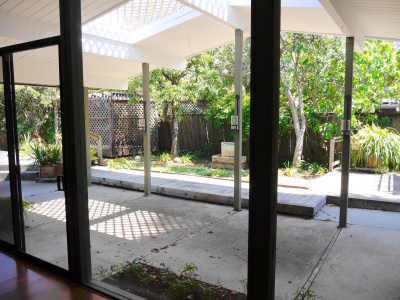 I stay in contact with all of my clients and keep the door open for them to consult with me, ask questions and use me as a resource for anything related to their home. I am extra excited to receive the updates on this project and cannot wait to see what they do with their Eichler. They are two of the sweetest, most positive people I have ever met and were an absolute dream to work with.
Real Estate is often super stressful and involves a lot of potential liability issues. We assist our clients with the purchase and sale of probably their biggest asset. We also can spend countless hours helping clients that never make a purchase or sale but when you get the opportunity to work with smart, positive and responsive clients that show their appreciation and respect your time and efforts its magical and makes up for all the rest.  I truly appreciate each and every one of my clients for choosing to work with me and trusting me with this very important life decision.