6 Plaza Loma Novato, CA 94947 - Sold with Grace!
Posted by Cari Gennarelli on Monday, October 17, 2016 at 9:45:13 AM
By Cari Gennarelli / October 17, 2016
Comment
6 Plaza Loma Novato, CA 94947 - Sold with Grace!
I am not easily excitable but I do feel things very deeply and intensely. I know...seems like opposing traits. I emote from the inside vs the outside which is best displayed when I watch The Ellen Show. Yes, I watch Ellen! Why? Because her show evokes emotions from me and everyone around her.  When she helps someone in true need or makes a dream come true it reaches into my soul and I can feel what they are feeling. But...if I went on her show I don't think I would jump and up down and scream like every single other person. There is very little that draws that kind of reaction from me so I guess I can be moved to laugh or cry but not to bounce and scream. Someday when I make it to The Ellen Show we can test that theory. I might just surprise myself. What does this have to do with Real Estate and being a realtor?
I listen, learn and process what my clients want and need, take that information and work towards making it happen. I believe one of the most valuable skills I provide for my clients is the ability to remain calm during chaos and challenges. My mantra is, "There are no problems, only solutions". With this as my end game I don't see roadblocks only different paths toward the ultimate goal.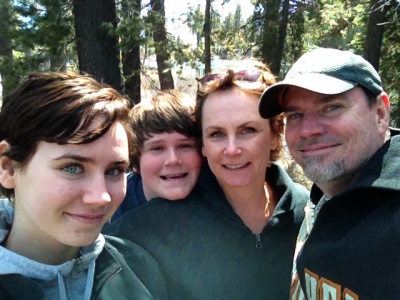 My most recent clients, Nancy & Blair Clark and their two kids, are truly 4 of the most light filled and enjoyable people I now know. They are welcoming, accommodating and full of energy and drive and make everyone around feel the same way. They had a very touching story with several challenges going into the home selling process. I always inform my clients up front that selling a home is team effort and Nancy & Blair fully committed to that ideal. So with a strong and dedicated effort we succeeded in preparing, marketing and selling their home for an amount and time frame that supported their needs, wants and dreams. 
6 Plaza Loma in Novato is a typical 3 bedrooms, 3 bath home on a quiet cul de sac. The key in any market is to present a home that is clean, uncluttered, staged and inviting. Put a spotlight on the highlights and make the house available for buyers to see it. I believe, as a team, that we did that.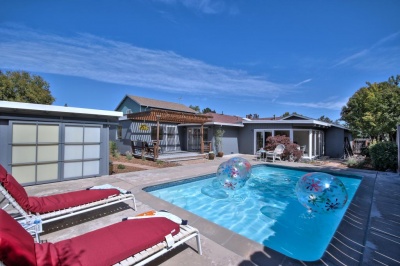 My suggestions were to move out 80-90% of their personal belongings, paint inside and out, spruce up the landscaping, clean until the house shined and have a professional stager put on the finishing touches. They immediately tackled every single task on the list with incredible speed and focus. When we got to the staging we decided to take it on ourselves using their remaining furniture and purchasing art, accessories, towels and rugs and it turned out beautifully!  Nancy was a natural. As we laughed our way through the aisles of Home Goods we put together a cohesive color scheme and outfitted every room.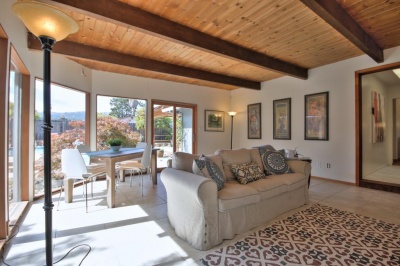 We received many compliments on the home, the staging and over all presentation. I always tell my clients the best compliment from agents and buyers is, "Is this house staged and vacant?" The home went on the market September 8th and we were in contract by September 14th and closed on September 27th! 19 days in total and a time frame that was at the top of their wish list, one that, if we pulled off, would take some financial pressure off of them.
The selling process is as unique as the people involved so we never know starting out what we will be up against. I knew from the first meeting with Nancy and Blair that we had some high hurdles to get over but I also knew that they were committed and understood what needed to be done to promote a successful outcome.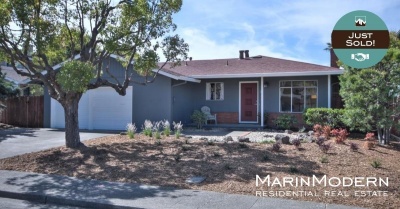 With a team effort and cooperative spirit, we succeeded in reaching their #1 goal. I am so thrilled for them and wish them the happiest of futures in their new home. Nancy & Blair it was an honor to work with you, get to know you and help you with this very important life event! Thank you for choosing me as your Realtor!
I may not jump up and down and get overly animated but I am bursting with joy and happiness on the inside for this lovely family and every time I think back on the process I smile!