59 Grove Hill Avenue South, San Anselmo CA 94960 - Sold to the Right Buyer!
Posted by Cari Gennarelli on Friday, December 12, 2014 at 2:32 PM
By Cari Gennarelli / December 12, 2014
1 Comment
59 Grove Hill Avenue South, San Anselmo CA 94960 - Sold to the Right Buyer!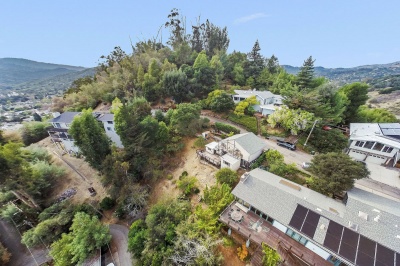 The sale of 59 Grove Hill Avenue South, San Anselmo CA 94960 had personal ties. The owner lived across the street from my dad for as long as I can remember and was a dear friend of our family.
Joe Maglione (or Joe Mags as my dad called him) was a high-end hairdresser on Union Square during the week and on his days off a rugged and skilled builder. Such a poetic dicotomy.  He spent his two days off each week either under or in his garage or on the roof. I would often visit my dad on Sundays and could always count on seeing Joe in or around his garage and have a friendly chat and catch up. 
My fondest memories of Joe are the amazing turkeys he would deliver on Thanksgiving. My dad is a vegetarian so we were grateful to have Joe in charge of Turkey. He would b-b-queue or deep fry or smoke and his turkeys never disappointed.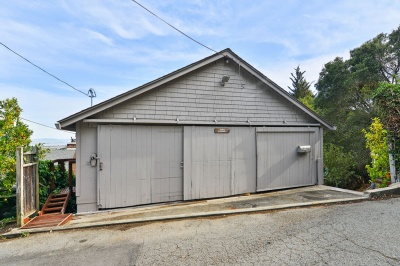 My dad and Joe had a love/hate relationship (more love then hate) but they bantered like two schoolboys. Joe was also a tool hoarder. He had a serious addiction to buying tools. I am pretty sure he had at least a 100 hammers. They would borrow each other tools and Joe would show up in my dads 1,200 sf professional woodshop on the regs. They were quite a pair.
I was thrilled that Joe's son, Carlo Maglione, chose me to represent him in the sale of his dad's property. It was an honor to do something to help Joe and his son. Joe was always a good neighbor and great friend to my dad.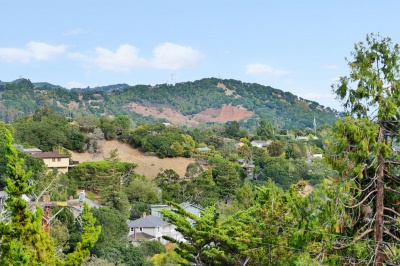 I am very grateful that Hilary Davis brought the successful buyer for 59 Grove Hill South. She is a consummate professional with attention to detail.  With difficult and complicated transactions it helps to have a solid realtor on the other end to keep things together. Thank you Hilary for sticking with it.
I knew going in that the property was unique and would require just the right buyer in order to see the big picture and want to take on the challenge. Even though the tiny apartment under the garage wasn't much the lot has incredible value with stunning views toward the East, past the San Rafael Valley and onto the Bay. The structure, including deck, was in serious disrepair so the property value was mostly in the lot.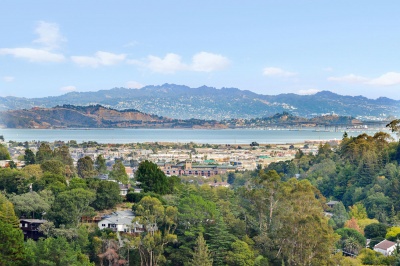 The structure sits at the top of a 7,146 sf downslope lot. The garage was originally deeded to the house across the street, my dad's house, and built over 100 years ago. The lot belonged to its next-door neighbor and sold to Joe in 1986. At one point my dad's architect friend designed a 3-tiered craftsmen masterpiece taking advantage of the picturesque views. It's unfortunate that Joe didn't have a chance to realize the design.
My hope is the new owner builds a beautiful home and joins the other inhabitants on Grove Hill Avenue South. It's a lovely hill top retreat in the Sequoia park neighborhood.  Who knows...maybe the new owners will attend a future Thanksgiving.