5 Steps to Successful Home Buying The Bikram Yoga Way
Posted by Cari Gennarelli on Monday, December 16, 2013 at 10:41:58 AM
By Cari Gennarelli / December 16, 2013
Comment
I have learned a lot over the past ten years in my Bikram yoga practice that helps me help my clients with the buying and selling of property. Here are 5 tips to work your way through a successful transaction without losing your peace of mind.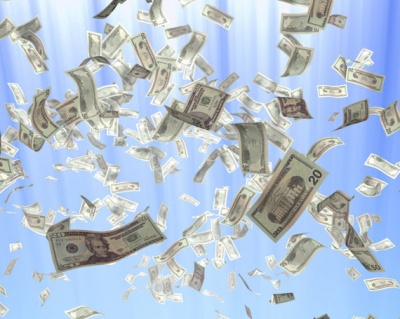 1.     Money, Money Money! We are in a hyper competitive sellers market with strict lending requirements. Be ready. Do your homework! Your homework, is to figure out how you are going to purchase the house. Would you go to a store to buy a new outfit without a credit card or money in your wallet? In Bikram yoga there is pre-planning for every class. I would never show up to yoga 30 or even 60-120 minutes after eating a big meal. Yoga on a full stomach is not pretty. 
Be prepared. You don't want to find your dream home and miss out because you didn't have your financing in order. Will you be paying cash? Is the cash in your account? Do you have a paper trail? Do you need a loan? How is your credit? It's never too early to talk with a lender and go through the pre-approval process. You might find some roadblocks and your lender can guide you on how to resolve them so you are ready with pre-approval letter in hand when you find that perfect home!
2.     Transparancy! Find a realtor you like and trust and are willing to divulge the details of your life to because the more information you give your realtor the more effective they can be in finding you the home of your dreams.  Be honest with yourself and what is important to you. A client just told me he wanted a U Shaped house. OK that is super specific but he also told me he is up for a project and has a good design sense. This gave me excellent direction and focus with lots of possibilities. An L shaped house? a rancher with an addition? Sometimes your realtor will know what your want way before you do and it's our job to get you there.
My yoga teacher says, " I can see your future and it's bright". What she meant is she understood our challenges and knew if we continued down the path we would improve and change. We would lose the weight, or repair our sore back or change the shape of our bodies. Don't hold back with information about your life, how your like to spend your time, home features you love, home features you despise. We listen and watch and gather information from the first email or phone conversation and we store that information away and put it together like a puzzle in order to locate that home that fits all the collected data. Your realtor is your partner and they are on your side so don't hold back!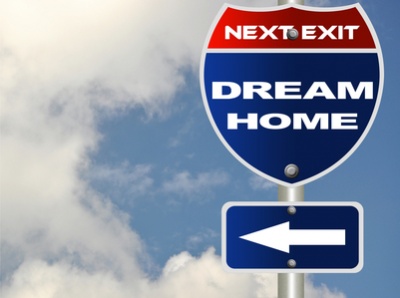 3.     Slow it down! Linger in the home! Talk to the listing agent and ask questions. Let them know you are interested. Many transactions are falling apart due to the nature of the current market because buyers are rushed. They are literally spending 15 minutes in a house before making an offer. What! If you see a home your interested in ask your realtor to get you back in for another look before you decide to write an offer. Visit the home at another time of day and preferably not during a public open house. Take your time and linger. In Bikram yoga the most progress in the postures happen after lingering.  The benefits come from taking your time and not rushing towards the end.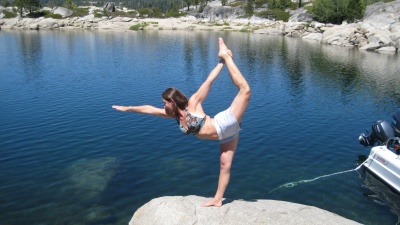 4.     Baby Steps! Take the process one step at a time! Don't get ahead of yourself. In Bikram yoga, there are 26 postures and each posture builds on the one before, the 5th posture benefits from the 4 before that. Just like in Baseball, you will never get to second base without successfully passing first and in Track and Field your never going to hit the 3rd, 4th, 5th hurdles if you can't get over the first. Ok, you get the metaphor so why are we trying to resolve issues with the appraisal or loan before we complete the investigation of the property and successfully release the inpseciton contingencies. Don't try and solve all the challenges in the first week. You will never reach home or final savasana (that's the part in yoga where you get to just lie still and close your eyes) if you don't take it step by step.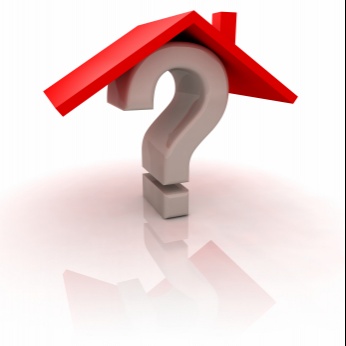 5.     Ask questions! Don't be afraid to ask a lot of questions. There really aren't any bad or stupid questions because your not picking out a sweater or a pair of shoes your buying a fricken house and it's a huge deal, in fact for most people it's the single biggest purchase of your entire life. Call inspectors, request information, question reports and garner as much info from the sellers as you can. Each Bikram Yoga posture has a dozen or more corrections or tweaks required to correctly position your body in order to get the most benefit from the posture.
After 10 years I still have questions about the proper form of many of the postures. Raise your hand! A ratified contract does not mean you purchased a home. It's just the beginning and you should continue to ask questions and educate yourself on the house until you are satisfied.
Bikram yoga is a practice, involving the same 26 postures in a 90 minute class. We practice focus, concentration and active meditation. The postures help us build strength, flexibility and the focus calms our mind and helps us be present. Mostly so we don't fall on our face or onto someone else. You can think of the home buying process like a Bikram yoga class. Be honest with yourself and your needs, Prepare, breath, be present, focus on each step so you can get to the next one successfully, ask questions and be curious, don't be rushed and don't try to resolve every issue on the front end. Be open, be thoughtful, be present and be honest and when you get to your savasana (in Real Estate that is a celebratory glass of champagne or maybe a happy dance) you can relish in the satisfaction of a successful purchase and enjoy your new home!