5 Reasons to Shop for a Home in the Rain
Posted by Hilary Davis on Sunday, March 2, 2014 at 9:22:31 AM
By Hilary Davis / March 2, 2014
Comment
5 Reasons to Shop for a Home in the Rain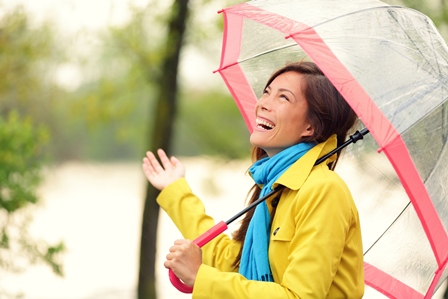 If you are in the market for a home, the winter months can be the very best times to look... especially when it is raining. It may not be fun to get in and out of the car and a multitude of homes with your umbrella and off and on with your shoes, but the hassle may be well worth it. Water can be an enemy to your house and seeing how it interacts with the property and neighborhood can prove to be very insightful.   Here are good 5 reasons to shop for a home while it is raining.
1.       LEAKS:  You get to check for leaks: Roof, gutters, basements and windows.
2.       DRAINAGE: You get to check the drainage. Drainage is often over looked, yet when it starts to rain lack of proper drainage can be a huge issue.
3.       LIGHTING: You get to check out the natural lighting, or lack of, when it is rainy and gloomy weather.
4.       FLOODING: You get to check out the neighborhood and yard for flooding. Much of Marin borders the bay and with all the hills and creeks there are areas prone to flooding.
5.       COMPETITION:  You may beat another buyer to the offering table; many buyers will postpone looking if it is nasty weather out.
So don your rain gear (wear shoes you can easily take off and on) and let's go house hunting in the rain!
Hilary Davis, REALTOR    Serving all of Marin County (415) 235-3133