5 reasons to move to Marin County, CA
Posted by Cari Gennarelli on Monday, January 28, 2013 at 10:49:28 PM
By Cari Gennarelli / January 28, 2013
Comment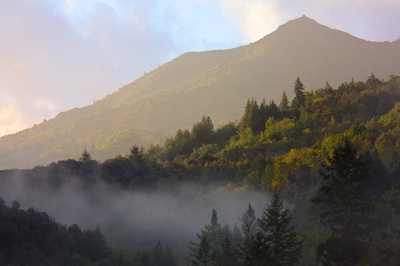 5 reasons to move to Marin (or come home to Marin)
The current market is like a rare convergence of stars! A perfect alignment that creates unique and special opportunities. According to a local astronomer, my only son was born under such a rare convergence and while I might be a little biased he truly is a unique and special person with traits typically not seen in a human boy! My point is, the market is ripe and while inventory is down great homes are hitting the market daily.
Interest rates are low, prices are down and the job market in Marin and SF continues to rebound with tech companies expanding and opening offices in SF.
Here are my top 5 reasons why you should consider relocating to Marin or for those of you who moved away why it's time to come back.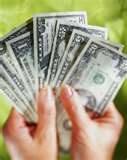 1. Job opportunities
Silicone Valley isn't the only area to see growth in Technology starts and expansions. Our very own San Francisco is now home to Twitter, Yelp, Instagram and Dropbox to name a few. I get at least 1-2 calls a week from techies located in Sydney, Stockholm or China starting a home search with plans on relocating to Marin. The Marin job market has always been somewhat of a bubble and during tough times unemployment does not drop consistently with the rest of the country.
2. Lifestyle & Schools
There is a consistent pattern of young couples and families fleeing San Francisco and cities from all over the country to Marin for the lifestyle and schools. Marin county schools look great on paper, test scores are high, and many schools have received the distinguished school award. They are also well funded due to the affluence of the county. Families often choose to put their $$'s towards a mortgage in Marin vs. private schools in San Francisco. They yearn for a backyard where they can spend warm summer nights and a garage to park their cars and store their stuff.
Part of the lifestyle benefits of Marin is access to thousands of acrea of open space, West Marin and the Pt.Reyes National Seashore and the endless bounty of beauty, recreation and fresh shelfish it offers.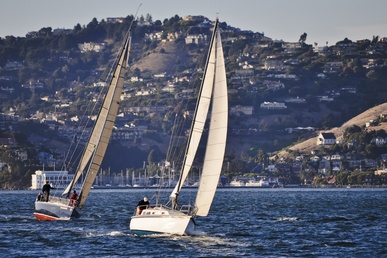 3. Retire with a view
More and more Marin County is becoming a desirable place to retire. The weather, close proximity to San Francisco, Wine Country, Mountains and beaches make it an ideal retirement destination for the active set who don't want to spend their newly acquired freedom toasting their skin on a beach in Florida and playing poker or cribbage.
There is truly something for everyone in Marin - Bay views in Tiburon or maybe your style is more in a secluded wooded retreat in West Marin.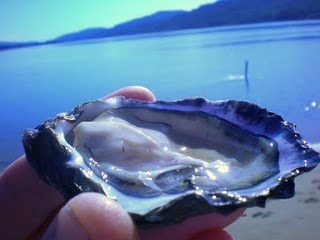 4. Live somewhere people want to visit
Do your kids dread coming to visit you? They may not say so but why not give them extra incentive? People travel from all over the world to walk across the Golden Gate Bridge or visit Muir Woods and see the majestic redwoods. Every family visit becomes an adventure and a reason to explore all the wonderful things Marin and San Francisco have to offer.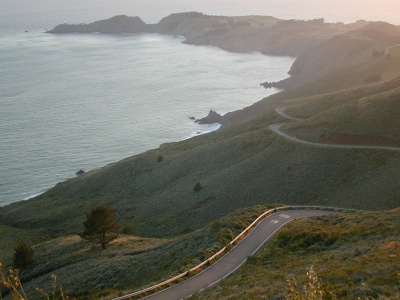 5. Weather, weather, weather
Warm summer days, winters void of snow and below freezing temps and a lack of the kind of humidity that makes your hair curl are just a few reasons Marin County is a desirable place to live. Temps range from the high 30's to low 40's in the winter to high 60's to low 80's in the summer.
If you want a cooler climate you can stick closer to SF in Southern Marin and enjoy the natural air conditioning off the bay. If warmer and drier temps are what you seek head to Northern Marin, Novato and even San Rafael are great cities if you are looking for pool weather.
Bonus: Why buy now?
 The #1 reason to buy now (even if you have to rent out your home until you are ready to relocate)
Interest Rates
While interest rates flucuate daily they continue to hover between 3.5-3.85% depending on your loan amount and loan type. It's been well over 10 years since we have seen rates this low. Just in 2009 they were up around the 6-7% range - double todays rates - What an opportunity.
I talked to potential clients daily that are looking to retire in Marin in 3-5 years but plan on buying their retirement home now and rent it out until they are ready to move. Brilliant! The rental market is strong. Inventory is low and rental rates have increased because the demand continues to grow due to more and more people returning to Marin.
If you have been dreaming about moving to Marin County or once lived in Marin and are ready to return, contact me for more informatin on cities, neighborhoods and properties that might be right for you. I am looking forward to hearing about your Marin County dreams!