415 45th Street Oakland CA 94609 - Just Sold
Posted by Cari Gennarelli on Friday, December 8, 2017 at 8:34:03 AM
By Cari Gennarelli / December 8, 2017
Comment
415 45th Street Oakland, CA 94609 - Just Sold!
2 years, 5 offers and 2 cities! it truly is a sellers market with historically and painfully low inventory. My lovely clients were hyper focused with very specific search criteria. They were also diligent in their search, pro-active and extremely patient. They started looking in a well defined radius in San Francisco but we did not prevail in the competitive multiple offers so they started checking at homes in the East Bay.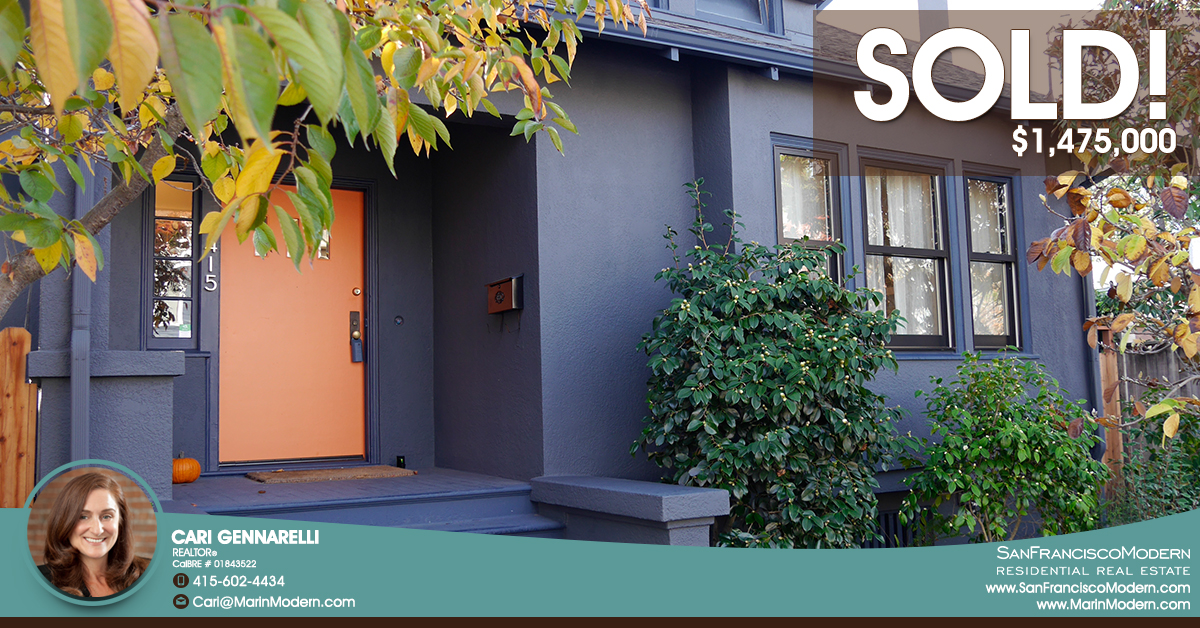 Their main criteria was to find an older home, built before or around 1920. Since their search criteria was very specific it was beneficial when they opened up their search to another city. They asked if I would represent them if they purchased a home in the East Bay and after some thought I agreed. I typically don't work in the East Bay but in some situations and for certain clients it works. The East Bay is another high demand market but the 5th offer was the charm and with 13 offers we finally came in #1!
Sellers had recently completed a major remodel/update on the adorable bungalow in the upcoming Temescal neighborhood in Oakland. Their taste in finishes and quality matched my clients so they really appreciated the incredible attention to detail in the work they did.
The backyard even comes with a disco ball!
My clients are thrilled to be the new owners of this beautiful property and cannot wait to live their lives in the space that already feels like home to them.
Delivering the keys after close of escrow was such a joy! I am honored to be a part of this next stage in their lives. Buying a home is a monumental event and one I love facilitating and never take for granted. When my clients are happy I am happy!