37 South Forty Dock, Sausalito CA 94965 - Dreams Do Come True
Posted by Cari Gennarelli on Friday, April 3, 2015 at 7:58:53 AM
By Cari Gennarelli / April 3, 2015
Comment
37 South Forty Dock, Sausalito CA 94965 - Dreams Do Come True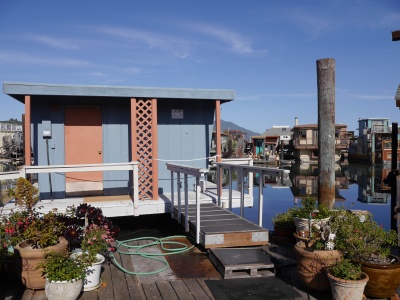 An artist had a dream or more like a vision to create a space in the houseboat community where he and his family could enjoy the alternative floating home environment, draw creative energy from the people and water.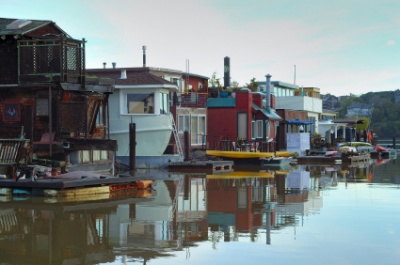 Three years ago he had the dream of purchasing a fixer floating home, his wife was not "on board" with the idea. Two years ago he contacted me and started casually looking at available homes that came on the market. He was very specific in his criteria. It had to be in a good location, not too close to the parking lot and pleasing views of the other homes, water, mountains, it had to be small and it had to be a fixer.
We met several times at a variety of docks but nothing was ever quite right. We came close a few months back but that was not the boat. During their travels a floating home came on the market that the seller had gutted and decided he could not take on the project. It was small, a major fixer and in an excellent location on a dock they liked and were tracking.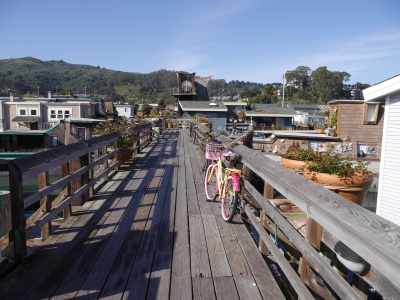 It took some coordinating but I met his wife at the boat. After 3 years of looking and talking and considering she seemed to be warming to the idea. She loved the home, location was perfect, they knew someone that lived on the dock - it seemed to be a magical, fateful combination of features. She told me she wanted to write an offer and said, "wouldn't it be great if when I picked up my husband at the airport I could say - "honey guess what I bought you?"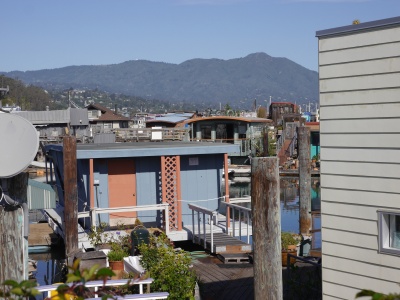 The home is about ½ way down South Forty Dock on a unique shared deck you don't see anywhere else. Each of the 4 homes get a little section of this sweet front deck area to enjoy. The home basically has 4 walls and a bathtub. Views of Mt. Tam and a rare separate floating deck on the side. These floating decks were ruled out in 1985 so existing ones are grandfathered in but you cannot add new ones. They are highly coveted and allow for additional outdoor space on the water - a place to tie up Kayaks, boats, etc.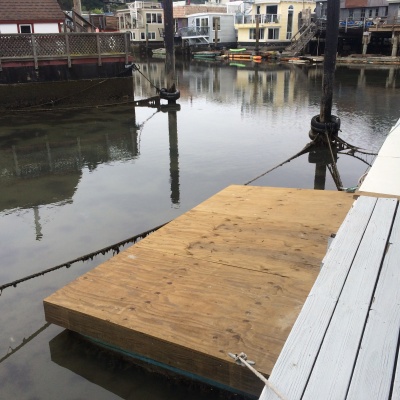 The floating homes have a special place in my childhood memories. My mom would bring us to visit her friend on his floating home and it made a lasting impression. It was the coolest hippie pad in the world to my young self. It had a porthole underneath where you could see the water and fish and a sunken Koi pond. If you put your fingers in the pond the koi would suck on them like they were food. I remember thinking how magical it all was and never wanting to leave.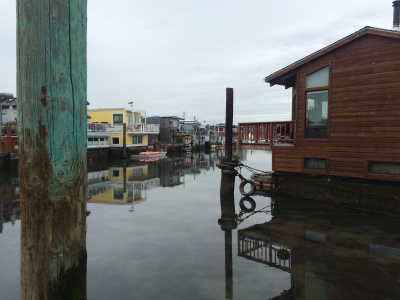 I could not be more excited for my clients and cannot wait to see what they create with their floating home. Before we closed they had already drawn a rough sketch of the design on a post it note and proudly showed it to me at the signing. 
Making Real Estate Dreams come true is what makes my work so special and meaningful.  Working with wonderful people is an added bonus. This one is special and personal. I can live my floating homes dreams vicariously through them. So excited to watch the design and build progress and hopefully be invited over to see the creation when it is done. I promise to bring an excellent bottle of wine to share and celebrate!