37 Indian Rock Road, San Anselmo, CA 94960 : SOLD!
Posted by Hilary Davis on Monday, September 16, 2013 at 10:45:12 AM
By Hilary Davis / September 16, 2013
Comment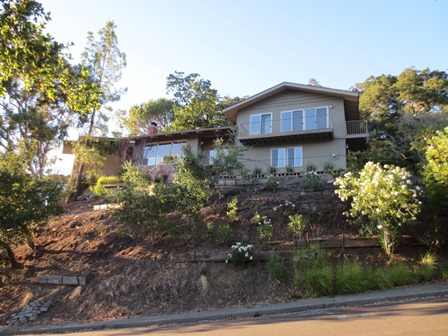 37 Indian Rock Road in San Anselmo has new owners! Perch on a hill with wonderful San Anselmo views sit this 3 bedroom 2 bath home. My client liked the idea of being able to walk to either San Anselmo or Fairfax while still having space around the house for privacy and a view of Mt. Tam.
This mid-century modern home is filled with light and warmth while the high open beamed ceiling creates a sense of space and openness. Originally on the market for $1,250,000, my client scored at a sales price of $907,000.
Because of the sweet downtowns, good schools and abundant access to open space, San Anselmo and Fairfax continue to be highly desirable places to live.  Not sure where in Marin you want to call home let me take you for a home tour throughout the county. I've was born in Marin and have had the pleasure of living in many of the different towns. I'd love to show you around.
Hilary Davis, Realtor 415-235-3133 [email protected]