35 Rolling Hills in Tiburon - Just Sold!
Posted by Marin Modern Team on Friday, June 29, 2012 at 8:20:20 AM
By Marin Modern Team / June 29, 2012
Comment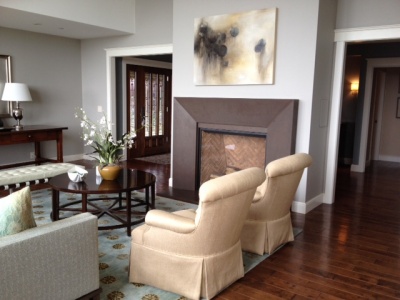 I've worked with some great clients on very satisfying sales processes in my relatively short career as a Realtor(R).  But I think the gratification I feel from the successful closing for my clients on 35 Rolling Hills will stand out for a very long time to come.
I'll just come right out and say that this was a tricky transaction!  First, my buyers were conducting their search from across the country in an area that was unfamiliar to them; inherently, a long-distance search introduces a challenge to seeing homes and getting to know an area.  Furthermore, inventory was tight, pickings were slim and, for some properties, competition was high.  We scoured the MLS and off-market options, and I made direct inquiries to homeowners of interesting properties to see if they might be interested in selling; we must have considered every 4 bedroom, 3 bath listing in Tiburon since November 2011.   
35 Rolling Hills came on the market in January, but I dismissed it, because my clients at that point weren't considering a home at its price point.  By their early April family vacation to the area, they had just fallen out of escrow on another property and were starting to lose hope of finding anything in time to move in before school started for their kids in the fall.  It was on this visit that we toured 35 Rolling Hills.
They loved this property from the moment they stepped in the door.  It is exquisite.  Elegantly redone in 2008, this contemporary home has a straightforward, functional floor plan with wonderful flow, and it has been immaculately maintained by the sellers.  The view at this Tiburon home is among the best - it's a stunning, straight-on view of the City, the Bay, the Belvedere Lagoon and Belvedere island.
As I'd mentioned, my clients were not interested in paying as much as the sellers were asking.  At the same time, it seemed that we might have a shot at this property, as it appeared to be over-priced - though it was in exceptional condition, it is also relatively modest in size at just over 3500 square feet, and the price of recent sales in the area did not justify the $4,690,000 listing price.
From the moment we placed our initial offer until the close, the process was challenging as we went back and forth on price several times, negotiated a few repair items and sought to understand clouds on title that needed to be cleared.  In the end, we negotiated an agreement on all of the issues and my clients closed their purchase for a price of $4,135,000, which is 88% of list price.
My clients were gracious and patient through their entire search process, and they hung in there during some stressful moments.  They deserved a happy ending to their search and I believe they have found that in their purchase of 35 Rolling Hills.  My clients will be moving out in a couple of weeks and I cannot wait to congratulate them in person! 
If you have questions about real estate in Tiburon, please don't hesitate to reach out.  I would be happy to assist you.