35 Bryn Mawr Drive, San Rafael CA 94901 - JUST SOLD!
Posted by Cari Gennarelli on Monday, June 11, 2012 at 9:42:57 AM
By Cari Gennarelli / June 11, 2012
Comment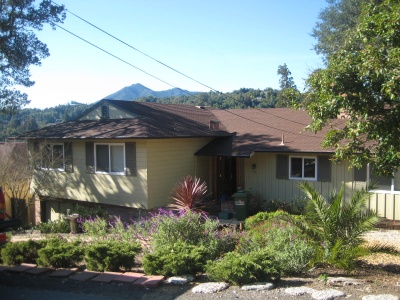 35 Bryn Mawr Drive, San Rafael CA 94901 - JUST SOLD!
Do you use Facebook for business? Still can't figure out why you would? I have proof that if you plant the seeds, connect with friends from the past and present and then make an effort to engage - good things will come of it!
Maybe you reconnect with a few friends from your high schools days or plan your 30-year high school reunion using Facebook or maybe one of those classmates sends you an IM asking you to help him list and sell his family home?
BINGO! I did all of these things. Now, I have always been that person that likes to keep in touch with everyone so for me Facebook is a great facilitator and extension of what is the norm so getting a client out of it was a bonus!
35 Bryn Mawr was home to my high school classmate and his 4 brothers and sisters. To be honest, until I received the message I had no idea that street I have been passing by for years was called Bryn Mawr.
This lovely family home sits on the edge of the Marin Academy Soccer field, has 3 bedrooms 2-1/2 baths a huge bonus room, a pool and dead on views of Mt. Tam.
When I met my classmate and one of his older sisters at the property they were faced with the daunting task of sorting through 50 years of their lives. There father had been living in the house and had just passed so now it was up to them, the trustees, to decide how to best prepare the house to be sold.
There were family meetings, dividing up of memories, donations to charities and finally when all the meaningful items were carefully distributed the rest had to be disposed of. Once the house was empty we painted, carpeted and did some deep cleaning and put it on the market.
Bryn Mawr Park sits just East of the Forbes neighborhood in San Rafael and around the corner from the historic Falkirk Mansion, The San Rafael Public library and Belrose Studios (where I took ballet for for 6 years). It's a great "walkable" neighborhood with a 89 walkscore so getting around on foot or bike is a breeze.
We received a lot of attention and received an offer within a week and were shortly in contract.
I obviously represented the seller but I met the buyers and they are a lovely family looking for new San Rafael home. Since the house was in mostly original condition, they have the benefit of reimagining the property into their own unique space.
I hope they get as many wonderful years with family and friends in that home as my clients did. I know, from meeting many of the neighbors, they were well liked and respected. Best of luck to the new owners! Enjoy your new home!