301 Wilson Ave, Novato CA - JUST LISTED!! Large home on 4+ acres!
Posted by Marin Modern Team on Saturday, May 24, 2014 at 2:49:23 PM
By Marin Modern Team / May 24, 2014
Comment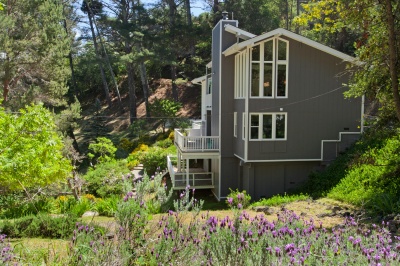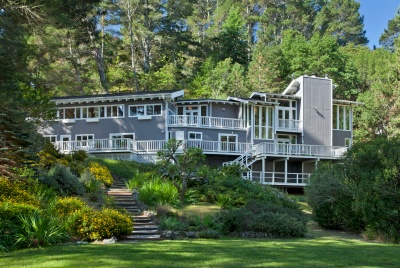 Looking for the ultimate "vacation at home" residence? Looking to work from home? Looking to LOVE every minute of your time at home? Look no further!
301 Wilson Avenue in Novato, CA offers you just that. And more. Much more!
Marin County, CA is known for its raw natural beauty. Fantastic beaches, mysterious Redwood forests, hills and canyons, and close to perfect weather all year round. Who would not want to enjoy the outdoor lifestyle as much as the indoor?
301 Wilson Ave offers you 4BR and 4 ½ BA on 4,400 sqf  set on over 4 acres of raw beauty - and most of it is flat land and thereby usable and easy to enjoy.
There has always been a high demand for luxury homes in the Bay Area, and especially in Marin County, CA. Many homes boosts incredible views, cutting-edge amenities and impressive square footage, but often there is VERY limited outdoor space. It is not uncommon to find $10M homes with practically no yard space. This is a problem as more and more buyers recognize the importance of enjoying their free time outdoors while at home. To entertain outdoors, to work from home outdoors, to have breakfast, lunch and dinner outdoors... That's why 301 Wilson is a unique gem on Marin County's Stage of Luxury Homes this spring.
Every year, more and more prospective home buyers add "home office" as one of their top-five search criteria. The commute is still important, but the "home office" is silently and slowly making its climb up the list. Buy smart - buy a home that offers this lifestyle and you have a critical "re-sale value issue" forever solved. 301 Wilson Ave meets this demand beautifully with its fully wired separate cottage with room for 3+ people to work. It features a high standard complete kitchen, full bath, outdoor patio, and peaceful "work views".
Novato's high-end real estate market is interesting. Right now there are single family homes listed ranging in price from $1,500,00 up to $6,500,000. The outdoor space and usability ranks high as the warm weather invites to an active "at home outdoor lifestyle". Come visit the serene and magical setting that 301 Wilson Avenue offers.  Enjoy 4,400 sqf of cozy, yet elegant living and gasp over the peaceful and private land spread out around it. It can all be yours for $1,625,000.
Please contact Helen Luttemo, Luxury Property Realtor in Novato, Marin County.