263 Redwood Dr. Woodacre CA 94973: SOLD!
Posted by Hilary Davis on Monday, September 30, 2013 at 11:51:39 AM
By Hilary Davis / September 30, 2013
Comment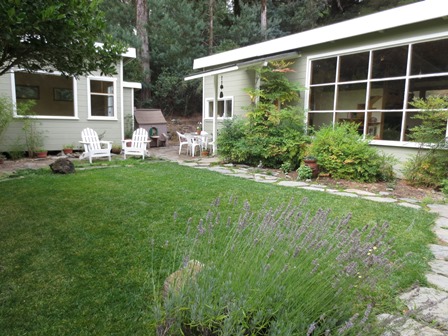 A super cute home has new owners in Woodacre. 263 Redwood Dr. is an open beamed, light filled home sitting on a nice piece of country type property. Complete with fruit trees, seasonal creek and level lawn the place is charming with a relaxing vibe. My client intended to purchase with cash but realized mid- escrow that a small loan would help tremendously. Local loan broker, Nicholas Ballard of Pinnacle Capital saved the day.  Nicholas made an unlikely scenario turn into a completed loan-wow was I impressed! It truly takes a team of professionals to help a buyer from writing an offer to closing the deal.  Along with my organized buyer the team scored: Nicholas as the lender, Stacey Cooper at First American Title, I as selling agent and the patience's of the listing agent and sellers.
I am finding more and more buyers intrigued with the San Geronimo Valley, and why not with its endless beauty and close proximity to Fairfax as well as the ocean!
I enjoy helping buyers and seller all over Marin and would be thrilled to help you too!
Hilary Davis, Realtor, (415)235-3133 [email protected]