2402 Vista Del Mar, Tiburon 94920 - Snatched up by Happy Buyers!
Posted by Cari Gennarelli on Monday, March 17, 2014 at 8:46:53 PM
By Cari Gennarelli / March 17, 2014
Comment
2402 Vista Del Mar, Tiburon 94920 - Snatched up by Happy Buyers!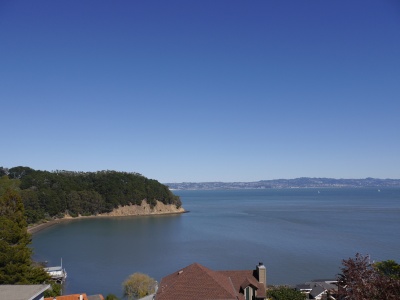 It is very clear - We are in a sellers market but sometimes we find a pocket with specific properties that create a more even playing field and favor the buyer as well as the seller. I believe that pocket occurs when a new listing is perceived as being overpriced and doesn't get snatched up immediately.
Most realtors and sellers quickly realize in the current market atmosphere when their property is over priced. Such may have been the case with 2402 Vista Del Mar, Tiburon CA 94920.
The buyer's pocket, or magical moment in the life of a listing, is created when the price is reduced and lasts until that next public open house. As a realtor we try to get our clients into the home just before or immediately after a price reduction. Get in, take a look and be ready to make an offer before that next open house.
I had been working with my lovely clients for just over a year. They lived out of state and came to visit a few times to see properties. During their visits and over the phone and email I was able to get to know them fairly well and I felt like I had a really good understanding of what they wanted in their new home.
We, of course, wrote a few offers over the year and lost out to other buyers. They did not get discouraged (or fire me - which can happen when buyers get discouraged).
With the combination of them being out of state and the current fast moving, competitive market I started video taping properties and uploading to You Tube for their review. They got a chance to see more then just still photos and a bonus benefit of a good laugh! My videography skills were a bit rough - there was often tripping, catching myself in mirrors and waving hello and random commentary.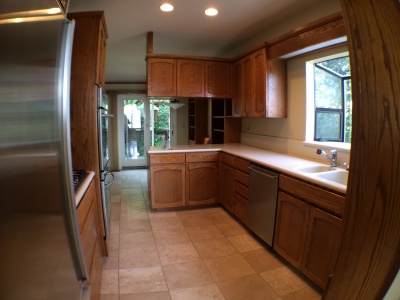 When I walked into 2402 Vista Del Mar I wasn't really ready to attack. The house had been on the market for a while and it was listed as a duplex property so I wasn't' t hopeful going in. My visit was a perfect storm. There weren't any other agents so I was able to move through the house and get some great video (ok - mediocre video) of all the rooms, outdoors space, street view and stunning views from the living room, bedrooms and deck.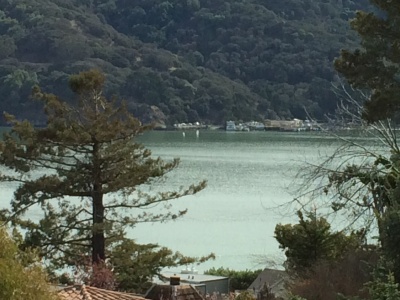 As I walked through the house I got more and more excited because I quickly realized this house would be perfect for my clients. It was a bit 80's dated but very clean and well preserved for a 30+ year old house and the views were captivating which was a top priority for my clients. Standing in the living room I could see seals in the bay, several water birds, the docks at Angel Island, Keil Cove and clear to the East Bay.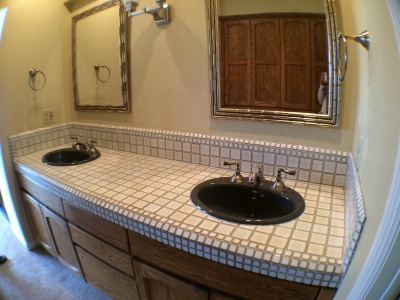 The house has 3 bedrooms and 2 full baths upstairs. Kitchen with breakfast nook, large combo living/dining space and ½ bath on the main level and a bonus room/4th bedroom and full bath on the lower level for guests.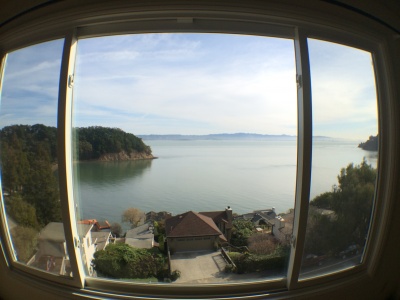 The house offered sufficient space, peaceful water views and minimal exterior maintenance in addition to an attached 2-car garage a deck and patio to enjoy the outdoors. It offered the best of a duplex and single-family house only being attached at the garages.
Thankfully my clients LOVED the property when they came out to see it after we got into contract. Matching clients with the perfect property is an exhilarating feeling.  I enjoyed every moment of working with this couple and I will miss communicating with them on a regular basis.