2206 Oak Knoll Rd. Novato, CA 94947: Just Sold!
Posted by Hilary Davis on Sunday, May 18, 2014 at 10:15:11 AM
By Hilary Davis / May 18, 2014
Comment
2206 Oak Knoll Rd. Novato, CA  94947: Just Sold!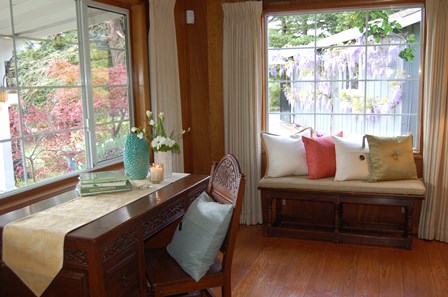 Set deep on a private lot in the Pleasant Valley area of Novato, 2206 Oak Knoll has been SOLD!
I am thrilled for the new buyers as they will surly love this amazing property which feels like an upscale B&B...cozy fire, gardener's paradise, room to play, paths to explore and extended views and vistas to soak in, this home has undeniable charm! Although it is bitter sweet for the sellers to let go of their family home, they couldn't be happier with the new owners. I certainly enjoyed the entire process: preparing the home for sale, staging, taking photographs and just being at a beautiful place.  The transaction was smooth as silk and ended with hugs all around!
Curious about the value of your home? Go to my website  www.CMAbyHilaryDavis.com  for a free evaluation.
Hilary Davis Realtor (415) 235-3133 Hilary@MarinModern.com