2 Park Terrace, Mill Valley CA 94941 - Just Sold!
Posted by Cari Gennarelli on Sunday, March 3, 2013 at 3:40:40 PM
By Cari Gennarelli / March 3, 2013
Comment
2 Park Terrace, Mill Valley CA 94941 - Just Sold!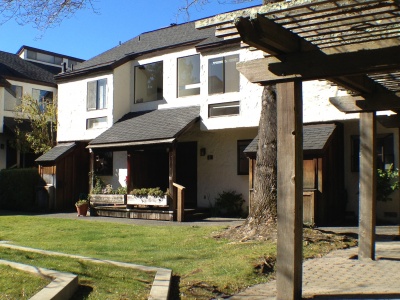 90% of buyers today start their search on the Internet.  Some buyers spend several months doing Internet research and looking at properties online before contacting a realtor or visiting homes in person. Todays buyer is educated and more prepared when they do start working with a realtor.
This sometimes means that when a buyer does walk into that first property they know exactly what they want.  It definitely can shorten the search process and get a buyer into a house quicker.
Such was the case with my clients who are now the proud owners of their first home in Mill Valley at 2 Park Terrace. A lovely townhome complex in the highly coveted Sycamore Park neighborhood. They knew exactly what they wanted and when they walked into 2 Park Terrace they were ready to make a quick decision.
The townhome is 3 levels with 2 bedrooms + a loft space and 1.5 baths. A lovely protected patio off the living room with great light. The home sits on a grassy courtyard and in close proximity to the new Soul Food restaurant and Whole Foods market.
My clients were able to quickly sort out what was important to them and overlook the areas of imperfection. It didn't take long for them to realize this was the place for them. The market is very competitive right now. We are seeing many properties get multiple offers and get snatched up within a week or less of hitting the market. Quick decisions are crucial. If you hesitate your perfect home might be gone by the time your sort out your thoughts.
I am ecstatic that my clients found the perfect home for them! I can't wait to see what they do with it. I am looking forward to hearing stories of their lives in their new home in the coming years!
Congratulations!