19885 State Route Highway 1, Marshall CA 9 - A Dream Realized!
Posted by Cari Gennarelli on Tuesday, February 19, 2013 at 12:37:28 PM
By Cari Gennarelli / February 19, 2013
Comment
19885 State Route Highway 1, Marshall CA 9 - A Dream Realized!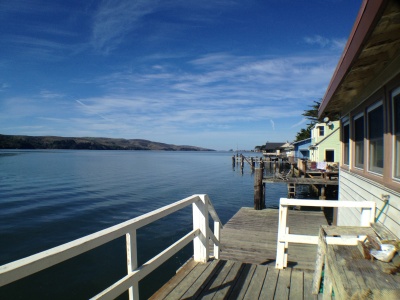 Some things truly are worth fighting for and the purchase and transfer of 19885 State Route Highway 1 in Marshall California on Tamales Bay was worth the fight!
My clients, and dear friends, had a dream of owning a house on Tamales Bay. A dream that has followed them through the adoption of a child from Ethiopia, the birth of two more children, the purchase of a 3 unit Condo building in San Francisco and now year's later, kids in their teens and 20's, their dream has come true!
One beautiful Sunday afternoon at an event in the Presidio San Francisco, Picnic In The Park, we were enjoying tasty food truck fair and relaxing in the sun! Yes, it was sunny in the Presidio. My friends said they identified a house in Marshall that just came on the market and could I bring them out there to see it? They said, "You are gong to think we are crazy". If I did, I would have told them.
Ummmm, YES! I live for these moments! We jumped in their car for the picturesque drive through Samuel P. Taylor Park and Pt. Reyes Station to the shores of Tamales Bay in Marshall.
The house, from the front was a basic rectangle, non descript. The inside had a few pieces of worn furniture from years past. The kitchen and bathroom were not in great condition and the carpet was quite dirty. There were some nice new windows and newer laminate floors in the entryway. I had seen way, way worse. It was actually quite nice and cozy.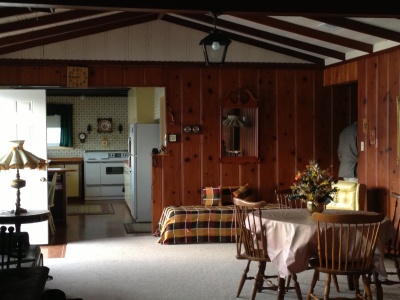 When we opened the back door and walked out on the deck, the magic that shored up this weekend cabin took our breath away! It was a warm clear October day. The sun was low and a warm glow settled in over the water. Ducks were diving for their dinner and White Egrets floated past.
The three of us were speechless and it was at that moment that I knew each one of us on that deck would do whatever we could to make their dream come true.
Over the next week they talked, worked on financing and decided to write an offer. We negotiated a fair price and embarked on one of the most challenging and difficult transaction of my career. No, the most challenging and by far, the most rewarding!
I won't bore you with the gory details. We formed a strong and determined team and together, after over 2 months and a lot of creative problem solving, succeeded!
19885 State Route Highway 1 in Marshall is truly a unique and special property and now will be a retreat for my clients to visit and share with friends and family. A home surrounded by nature, water, wildlife, oysters and crab.
Their daughter is a young bird enthusiast. A brilliant and curious young lady destined and primed for greatness. She will be surrounded by birds. She is in heaven.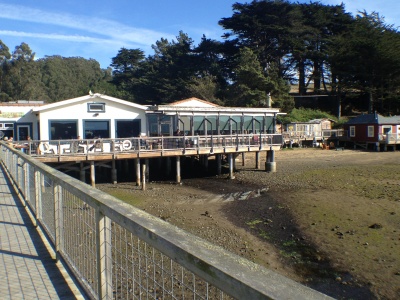 View of Nicks from the shack on the pier!
Hog Island Oyster Farm is just a stones throw away. Fresh oysters, mussels, clams and picnic facilities. Nicks Restaurant is a short drive up Highway 1, fabulous fresh seafood and gourmet dishes and full bar. You can eat in the restaurant or on nice days sit on the deck. For a more adventurous experience walk down the pier and order your food on the phone in a tiny shack and a server will deliver your meal to enjoy over the water.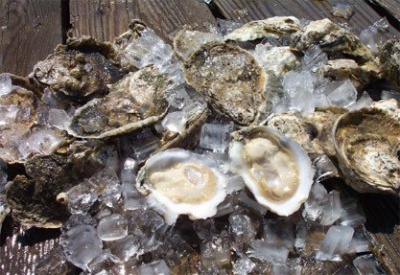 Tamales Bay in West Marin is truly a magical place and only a 45-50 minute drive from central Marin. If you like outdoor adventures like kayaking, biking, hiking, bird watching, oyster eating, fishing, crabbing, sailing and boating then it's your kind of place.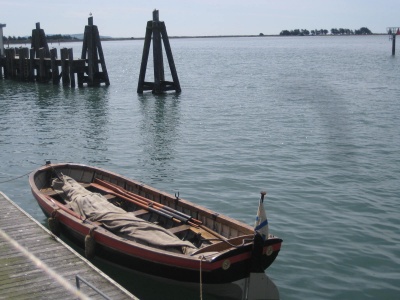 Personally, I can imagine quiet, sunny days on the deck sipping a lovely red wine and eating oysters with my good friends!
Congratulations on your dream come true! I LOVE my job and feel so fortunate and grateful that you chose me to make this particular dream come true!