15 Jewell St. San Rafael CA 94901: SOLD!!!
Posted by Hilary Davis on Friday, December 6, 2013 at 6:43:17 AM
By Hilary Davis / December 6, 2013
Comment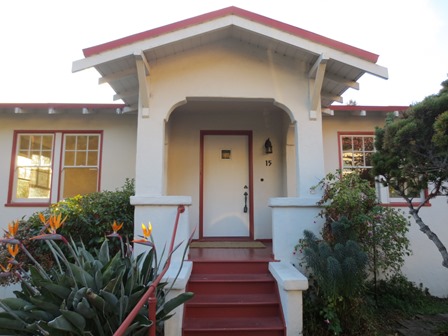 15 Jewell St. San Rafael CA 94901: SOLD!!!
I am super excited for my first time home buyers that now own 15 Jewell St. in San Rafael. This adorable home is tucked nicely on a street with more expensive homes and a quick walk to down town San Rafael. It has two bed rooms, a bath, beautiful hardwood floors and a huge basement! My clients knew the minute they walked in that this was the house for them. Priced at $599,000, we were once again in a multiple offer situation. The listing agent preformed all the inspections prior to going on the market and had a hefty disclosure package. Because of that my buyers felt confident about putting in an offer without more inspections, and as a result their offer (not the highest bid) was accepted. We closed at $625,000 with a $10,000 credit from seller for closing costs.
The loan was approved in 12 days and we closed in 21. Being preapproved and organized is crucial in today's market. Thinking about buying...I can help you. Knowing what to do now and who to talk to about a loan is the first step; feel free to contact me anytime.
Hilary Davis Realtor, (415)235-3133 [email protected]