1408 Sir Francis Drake - San Anselmo - SOLD!
Posted by Marin Modern Team on Wednesday, March 4, 2015 at 8:56:02 AM
By Marin Modern Team / March 4, 2015
Comment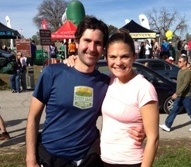 Finding a home in San Anselmo in a very competitive Marin real estate market has been a supreme challenge and year-long search for Greg and Jenn that started before they were expecting their first child.  With a little luck, patience, a positive attitude and the willingness to stretch they purchased a home they both love in the Morningside neighborhood of San Anselmo, just one month before their daughter is due. It's a home they can grow into over the next 10-12 years.  There were 9 offers and they had the winning offer at  $890,000. Their new home has loads of charm with period details, 3 beds/2 baths, a bonus playroom or office, big open kitchen, formal dining room, backyard for kids and dogs and a big garage for storage.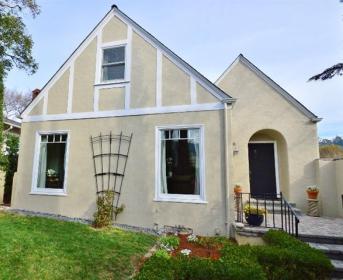 Although no one, including the realtor, wants a home search to take a year.  It's instructive to look back on Jenn and Greg's journey and what they learned along the way from the time I wrote their first offer to where they ended up.  Their desire to be in San Anselmo never wavered even as I encouraged them to broaden their search to other areas.  
Their first offers were for homes much smaller, 1000 square feet or less with 2 bedrooms/ 1 bath.....all with multiple offers and always one buyer who wanted it more than anyone else and would hit the price out of the ballpark, or they had cash,or deep pockets for homes in need of more money and love than Greg and Jenn had to give. In hindsight, it was probably a good thing they didn't get these homes.  Even though they made strong offers, at some point we agreed it was crazy to "over pay" for a home they would outgrow in 3-4 years and potentially lose money when they sold.  Better to find a home they could grow into even if it meant stretching a little more than they initially thought they could. 
I look forward to crossing paths with Greg & Jenn, baby Regan and their "Dog Son", Bruce on the hiking and biking trails of Marin and at Comfort's in San Anselmo.  There is a saying "People will forget what you did, they may forget what you said but they will never forget how you made them feel." Thank you Greg & Jenn for keeping the faith!  It was a joy working with you.  Congratulations!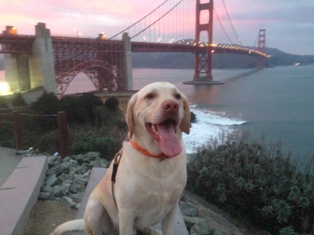 Bruce 
Whether you're looking for a home to buy in San Anselmo or a place to call your own in Mairn, I will work hard to earn your trust and together we'll find the perfect home for you. Call or email me at [email protected] or 415-271-3109.