14 Eagle Gap R. Novato, CA 94949: SOLD!
Posted by Hilary Davis on Wednesday, August 5, 2015 at 6:37:21 AM
By Hilary Davis / August 5, 2015
Comment
14 Eagle Gap R. Novato, CA  94949: SOLD!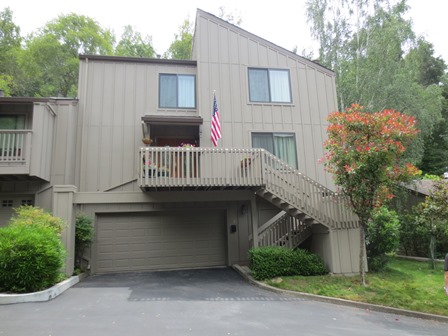 I am happy to announce that I helped another client sell their home in San Francisco and buy in Marin! My clients told me they were looking for the "Northern California feel"...Oak trees, rolling hills, sunshine, wild life etc. I thought great, Marin has all of this! However, they wanted to stay in a certain price range (under $775,000), have ample space, parking, pool and a livable commute. I asked them if they be open to looking in area that was previously considered of the table-Novato. I wanted to show them one of my favorite neighborhoods-Pacheco Valle. Just one exit past Marinwood (San Rafael), Pacheco Valle is incredibly beautiful with grand Oaks, creeks, hiking trails and tons of wild life! I call this area one of the best kept secrets. They agreed to take a look and instantly fell in love with the area. Keeping an open mind to location really paid off for them!
I was able to get their offer accepted before the 1st open house and they were patient as the tenants needed time to get out. The home is a beautiful end unit on a sweet cul-de-sac against open space. At almost 2300 square feet this 4 bedroom, 2.5 bath, huge 2 car garage, home is a beauty. Sales price $764,000.
I prepared, marketed and sold their San Francisco condo for top dollar and found them an amazing home in Marin. I can help you too with all your real estate needs.
Curious about your home's value, go to www.callHilaryDavis.com
Hilary Davis, Realtor (415) 235-3133 Hilary@MarinModern.com