129 Greenfield and 16 Mariners Circle - San Rafael - SOLD!
Posted by Marin Modern Team on Friday, October 25, 2013 at 7:21:51 AM
By Marin Modern Team / October 25, 2013
Comment
Sometimes things are meant to be and sometimes you have to make them happen!  I represented the sellers on 129 Greenfield who became buyers for 16 Mariners Circle.  Long-time (41 years) West End Neighborhood neighbors and a former San Rafael City Council member, my clients/friends had started thinking about selling 3 years ago.  Thoughtful planners, they didn't want to make a misstep at this stage in their life. They called me several months ago, both husband and wife were on the same page.....it was time to sell and leave the stairs and the upkeep of a big home to someone younger.  The important part of the equation for them was to be able to take advantage of Proposition 60, whereby they could keep their Prop. 13 property tax base if they purchased a replacement property of equal or lesser value than their Greenfield home.  This is a one-time "gift" to anyone over 55 in Marin. The first thought was to buy first and sell their home on Greenfield later but that made us all a little uneasy.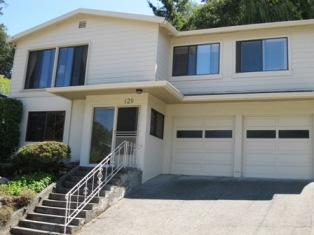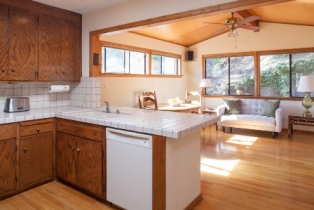 129 Greenfield - San Rafael
Therefore, we seized the moment and got their home on the market August 15th.  Since they had been planning this move for quite some time, it wasn't a huge stretch to get the house ready.  I brought in my stager, Alice Stanford, who worked her magic and also had a pre-sale pest inspection and sewer lateral inspection. The City Resale Inspection was completed prior to going on the market as well.  The sellers took care of whatever minor repairs needed to be made so there would be no surprises once we were in contract. I prepared a complete disclosure packet, engaged a professional photographer and created a marketing plan and brochures.
Even though we hit the market during the "slowest" time in the summer....the week school starts, vacations are coming to an end and Labor Day is around the corner....we had an offer in 2 weeks.  All along, I was showing my clients potential replacement properties but there wasn't much to see.  We narrowed it down to one particular condo development that was in an ideal location near the Marin Civic Center - Marin Lagoon - but none were for sale and only a small number in the development are ground floor, single level with 2 bedrooms and 2 bathrooms.
Not one to hope and pray.....I took action and prepared a letter about my clients and walked the condo development leaving a letter at the door of each of the ground floor units.  Lo and behold, within a couple of days I got a call from someone who was interested in selling.  The next day I took my clients to see the condo which showed beautifully and the rest is history.  We made a strong offer and were able to give the seller of 16 Mariners Circle enough time to find a place to move.  We had planned for this by locking in a 30-day rent-back with the buyers of 129 Greenfield so my clients could stay in their Greenfield home while they looked for a replacement property.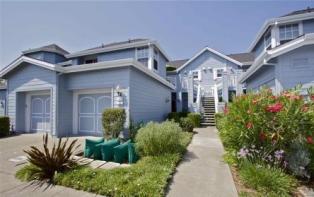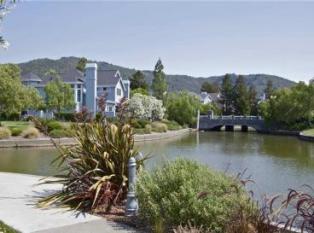 New Home - 16 Mariners Circle - San Rafael
There are always "moments" in any real estate transaction that test your patience but all in all, this was a very successful and rewarding transaction.  My clients/friends always had a positive attitude, greeted me with a smile and were ready to do whatever needed to be done.  They never expressed concern about being homeless and on the street. Their attitude was always that it would work out.  How many people do you know sign their emails "Peace" and mean it?
If you want a realtor who won't sit on her laurels and "hope" something will happen, call me.  I love to work hard for my clients and take pride in finding the perfect home, the perfect match....and going outside the box to do it!
Janis Peterson, Realtor, 415-271-3109 - [email protected]