1217 Singingwood, #4 Walnut Creek - A New Home in Rossmoor!
Posted by Cari Gennarelli on Saturday, July 16, 2016 at 9:04:42 AM
By Cari Gennarelli / July 16, 2016
Comment
1217 Singingwood, #4 Walnut Creek - A New Home in Rossmoor!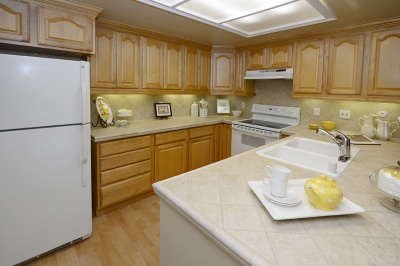 The first time I met my clients was at a condo in the Northeast area of San Rafael. They were looking for a two-bedroom condo or townhome that had good light and was in move in ready condition in a safe and transit friendly location. They were not that familiar with Marin so I took some time to educate them on the various neighborhoods, complexes that might work for them.
We worked together over the next few months scouring the listings, checking out properties and during that time I was able to educate them on the process and win over their trust. They were anxious to move out of their current home and start this new chapter of their lives.
As we were getting ready to write our second offer on a lovely condo in Novato, they emailed me saying they wanted to extend their search to Walnut Creek. I explained that I don't work in that area and don't know the market there and could refer them to another agent. They were not having it. They requested that I keep representing them as they did not want to start over with someone new.
Of course I was flattered and honored to help them wherever they wanted to call their next home. They decided that location would be The Rossmoor Adult Community.  So with full disclosure in place I started researching Rossmoor and quickly discovered purchasing real estate in Rossmoor is an entirely unique process and a somewhat complicated one.
Together we figured it out and took a trip over to check out several homes that were on the market. I made every mistake you can make while driving clients around in your car but since I had disclosed this was a new area and unconventional process they were very understanding and we laughed as we navigated our way around the sprawling Rossmoor Campus.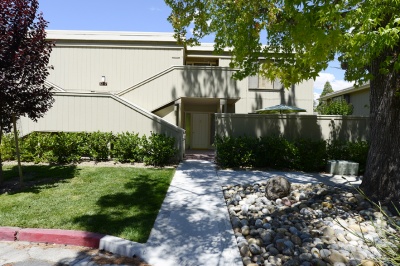 Rossmoor is a ginormous complex filled with various types of homes, club houses, pools, a golf course and its own infrastructure. They even have their own Zip Code so it's like its own little city.
After our first trip we realized a second trip was in order as we learned more about how the units are structured within the different types of ownership. There are single family homes, typically condos and the most common "mutual" which are similar to co-op ownership.
So we took a second trip. Keep in mind this required my client to drive to the Larkspur Ferry from Santa Rosa, take the ferry where I would meet her downtown SF. We drove together and I would loop around and drop her at the Larkspur ferry. It made for a long day for us both.
Our second trip was very fruitful and my clients decided they wanted to make an offer on a lovely one level, updated home with great natural light and a sweet brick patio out front.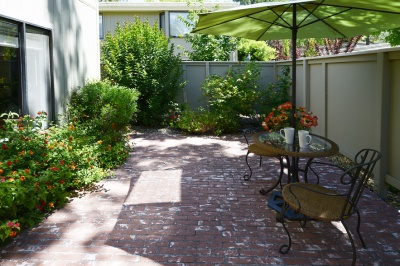 Turns out it was a popular unit as they received another offer, countered us both and we prevailed! I did have to talk my client out of one condo. There was a gardenia plant in front which was her favorite but that was the best part of the place. No in unit washer/dryer, original cabinetry and a sad cement patio. Sometimes we have to talk clients out of buying homes for their own benefit. I promised when they found their place I would bring them a gardenia plant of their own.
Once in contract we had to move quickly as they were able to make a cash offer. The listing agent was a dream to work with, Valerie Peterson at Rossmoor Realty. She guided me through the parts of the process that were unique to Rossmoor and was very understanding of what I did not know. The title company was also super helpful. Angel Avery and Leslie Moore were on top of every detail and walked my client through the specialty paperwork.
My clients are moving into their new home today and I am so grateful I was able to help them with this very important purchase. I will be visiting them next week with their gift of a one-year handyman service and a fragrant gardenia plant to adorn their beautiful front patio.