103 Pixley in Corte Madera - Sold!
Posted by Marin Modern Team on Sunday, March 25, 2012 at 9:40:08 AM
By Marin Modern Team / March 25, 2012
Comment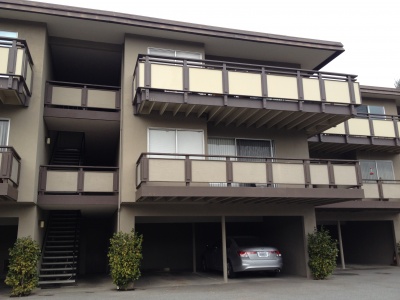 I am pleased to announce the sale of 103 Pixley Avenue.  This condominium is centrally located in Corte Madera, a stone's throw from the Town Park, and walking distance to the Town Center Shopping Center.  While it's not far to get to the highway, the complex is in a wonderfully private setting, set back from the street and up a long driveway where the residents enjoy warm sunny weather, when the sun is out, and views of the surrounding Corte Madera hills. 
My client, the buyer, had had her eyes on this Corte Madera condo complex for a couple of months prior to making an offer; she had not yet been ready to move forward on an available unit at that time.  After touring a dozen or so properties in cities throughout Marin, however, she kept coming back to this complex for the wonderful setting, floor plan and central location.  The units we saw were outdated and needed some improving, but my client was not intimidated.
Unfortunately, we just missed our opportunity to bid on the single available unit at this complex when it went into contract the day of our tour.  Undeterred, my client put herself in backup position on this short-sale unit.  A week or two later, the first unit that my client had seen those few months prior fell out of escrow and was back on the market.  This unit was not as appealing as the other due to some necessary repairs to the master bathroom.  Nevertheless, we decided to seize the opportunity and submit an offer immediately. 
As luck would have it, while we were outbid on this second unit, the first unit immediately thereafter fell out of escrow, moving my client out from backup position to first on the unit she wanted in the first place!  It took about five weeks for the short-sale banks to approve my client's offer and we closed within a normal timeframe thereafter.
My client completed her kitchen remodel this month and is a proud owner of her new home.  I'm so pleased for her.  She had a great attitude through the normal ups and downs that buyers go through in this process and, in the end, she got the property that she'd wanted from the start!