10 Reasons to Cross the Golden Gate Bridge - Why Marin Part 2 (First 5)
Posted by Cari Gennarelli on Friday, September 19, 2014 at 9:29:11 AM
By Cari Gennarelli / September 19, 2014
Comment
10 Reasons to Cross the Golden Gate Bridge - Why Marin Part 2 (First 5)

Marin would not be Marin without San Francisco! Why? Well, first it's proximity to San Francisco measurably increases property values/cost. As you move closer to the Golden Gate bridge price per square foot for homes increases. Second, Marin has the endless open space, warm summer weather, homes with garages and backyards that San Francisco typically does not. However, San Francisco has The Zoo, World Class Museums, 1,000's of excellent restuarants and any kind of nightlife you want.
Marin, would not be Marin without San Francisco and that is why as a resident of Marin you owe it to yourself to take advantge of all the wonders San Francisco has to offer.  When I want to go to the beach or shop without having to pay for parking, i go to Marin. When I want to fine dine or see a concert - San Francisco.
Here are 5 of my 10 reasons to head through the Rainbow Tunnel (Robin Williams Tunnel?), cross the Golden Gate Bridge, and venture into San Francisco.
If driving into and around the city intimidates you there are public transportation options. Take the ferry from Larkspur and bus or cab to get around or jump on the Golden Gate Transit.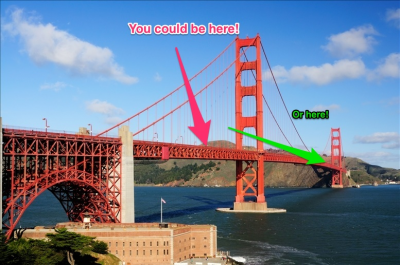 1. Walk Across the Golden Gate Bridge - Have You? If not - Do it! Once labor day weekend comes and goes so do the european tourists and all the extra bridge traffic. Tourists line up to park at the Vista Point on the North side of the bridge to take a walk across our iconic Red Treasure. The fall weather is the perfect time for a stroll across the bridge. You can be one of those people posing with their hands up with the SF skyline in the background!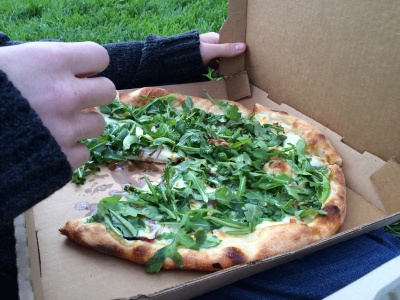 2. Off The Grid Presidio. Off the grid events are popping up everywhere so what is so special about the Presidio version? It's held on the spacious, previous location of the parade grounds now an endless lush lawn. If you go on Thursday nights there is free parking after 6pm! Free parking in SF - rare and awesome. The Thursday event also offers cabanas and fire pits for added atmosphere. The food is excellent and if you are coming from Marin the Presidio is just across the bridge so easy to get to and locate. No need to drive up any crazy steep hills!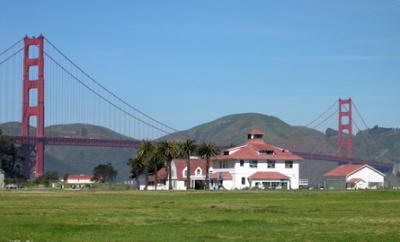 3. Crissy Field. Yes, San Fransicso has proteced open space too! Beaches, cafes, walking/biking paths and the view of the GGB and the hills of Marin can't be beat. Walk, picnic, play or splash in the water. This stunning stretch of bay front property, previously an air coast defense station, is now "wild open spaces restored by the National Park Service and Golden Gate National Parks Conservancy, with generous support from the Evelyn and Walter Haas, Jr. Fund." So come and enjoy!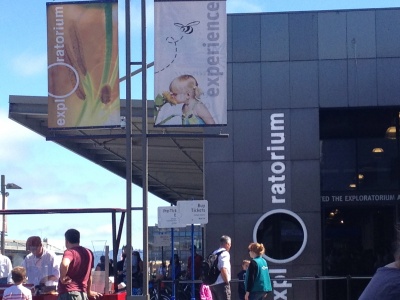 4. Exploratorium. Brought to San Francisco in 1969 by Frank Oppenheimer, the Exporatorium has hosted many a class field trip and afternoon science exploration for locals and visitors alike. I have many great memories of running around the cavernous space, playing ,unaware that I was learning about science. The original Exploratorium was housed at the Palace of Fine arts in the space built for the 1915 world fair. In April of 2013 they picked up and moved to the Embarcadero and now have a stunning modern SF waterfront location.  My favorite exhibit were the giant spirograph and the Tactile Dome. What is your favorite?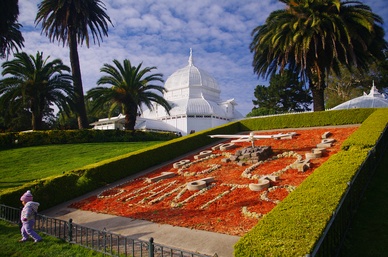 5. Golden Gate Park. The vast wonderland of GGP probably deserves it's own write up because there is so much to see and do there. A few of my favorites: Japanese Tea Garden where you can roam through pagodas, see giant coi fish and drink tea in a authentic japanese tea house (love those almond cookies).  Academy of Science/Planatarium. Also a site of many school field trips growing up in Marin. The renovated bulding with it's new Tropical rainforest and green roof still offers the old favorites. Aligators, penguins and the famed Planatarium where you can experience the solar system like your in space.
i strongly encourage you to visit SF and visit often. See a play, eat at a world class restaurant or just take a city walk through China Town or along the embarcdero. There truly is so much to enjoy in SF once you make your way through the Rainbow Tunnel and across the GGB!
If your considering a move to San Francisco or Marin Counties then I am your gal! Call me to chat about the area and I can help you figure out what county, city or neighborhood is right for you!