1 Locust Avenue, San Rafael CA 94901 - Luxury Living in San Rafael!
Posted by Cari Gennarelli on Tuesday, April 24, 2012 at 3:13 PM
By Cari Gennarelli / April 24, 2012
Comment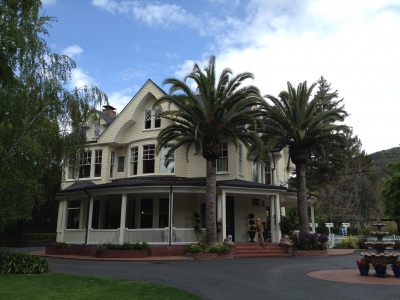 1 Locust Avenue, San Rafael CA 94901 - Luxury Living in San Rafael!
Marin County, CA is known for it's high-end luxury properties in cities like Tiburon, Belvedere, Ross, Sausalito, Kentfield and Mill Valley but rarely do we associate San Rafael, CA with exclusive luxury properties. San Rafael is the largest city in Marin County, home to the county center and truly a melting pot of cultures and property styles.
In San Rafael from April 2011-present there were 469 home sales with 7 homes over $2m and the top 3 were $3,000,000; $3,050,000 and $5,100,000.
In Tiburon during the same time period there were 118 total home sales with 42 of them over $2m and in all of Marin there were 3 homes sold over $7m and all in Ross. While the bulk of the luxury properties are concentrated in a few cities there are luxury properties scattered from Novato to Sausalito.
Property variety is one of the features that give Marin County its charm. You can have a $2,000,000 property next to a $500,000 property and a Craftsman masterpiece next to charming Mediterranean Style Stucco home.
April 2011 - Present: Homes Sold $2m-7m = 168
| | |
| --- | --- |
| City/# of Homes Sold | |
| Belvedere = 25 | 2068 |
| Kentfield = 20 | 6216 |
| Larkspur = 7 | 11926 |
| Mill Valley = 28 | 13903 |
| Novato = 1 | 51904 |
| Ross = 8 | 2415 |
| San Anselmo = 7 | 12336 |
| San Rafael = 7 | 57714 |
| Sausalito = 14 | 7061 |
| Stinson Beach = 9 | 708 |
| Tiburon - 42 | 8962 |
San Rafael offers three distinct neighborhoods where the luxury properties are concentrated and the $2m plus properties pop up - Forbes neighborhood on the Western side of San Rafael, Peacock Gap on the Eastern Side and smack dab in the middle we have the Dominican area. In the center of the neighborhood is the historical Dominican College. Founded in 1917 as an all girl's Catholic school and run by the Dominican Sisters, it was the first Catholic college to offer a B.A. degree to women.
I personally favor the Dominican neighborhood. My grammar school backs up to the Dominican property and growing up a few of our dear family friends lived on the Dominican property in stately Mansions.
Now, one of the most prestigious properties in the neighborhood has come on the market - 1 Locust, San Rafael, CA 94901. Listed at $7,5000,000 and coined "The Grand Dame of San Rafael" this Queen Anne Victorian sits on almost 2 level acres and has 7 bedrooms and 7 baths with 7,900 square feet of living space.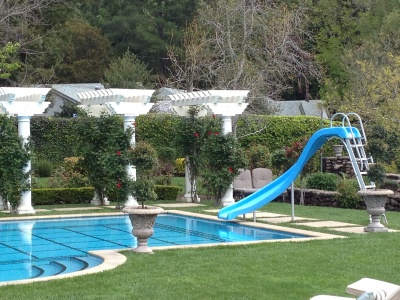 I must have walked by this property 100 times and never noticed it. It's tucked behind a wall of trees but when you walk through the gates you are struck by the beauty and history this property evokes. A recent addition to the grounds is a showcase pool with a slide (what kid doesn't like a pool slide?). The property also has a 4- car garage, guest cottage and tennis court.
The house has been meticulously restored and tastefully updated to add modern conveniences with out tainting the original style.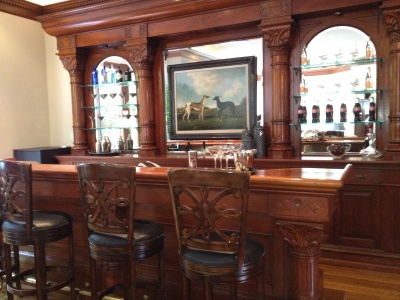 This property is truly a San Rafael gem and a one of the most unique properties in Marin County. If there is an open house you should definitely not miss the opportunity to walk around and soak in the beauty of this special property.
If you have any real estate questions or need more information on any Marin County properties, please don't hesitate to contact me: Cari Gennarelli 415.602.4434 or [email protected]