Rebecca Perl
Realtor (DRE 01301981)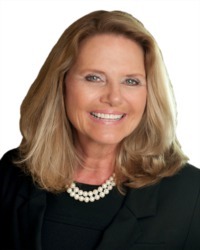 I understand that buying or selling a home is more than just a transaction: it's a life-changing experience. As a highly-seasoned real estate professional, I am dedicated to providing exceptional, personalized service for all of my clients. I take great pride in the relationships I build and always work relentlessly on the client's behalf to help them achieve their real estate goals.

Today's buyers and sellers need a trusted resource that can guide them through the complex world of real estate from financing to writing a contract to cost of improvements. With my years of experience, extensive knowledge and commitment to providing only the best and timely information to my clients, I am your go-to source for real estate industry insight and advice.

My philosophy is simple: clients come first. I pledge to be in constant communication with my clients, keeping them fully informed throughout the entire buying or selling process. I believe that if you're not left with an amazing experience, I haven't done my job. I don't measure success through achievements or awards, but through the satisfaction of my clients.
---
Q&A with Rebecca Perl, Marin County Realtor
How long have you called Marin County home?
My husband, Steven and I bought our first home in Marin in 1986.  I have lived in Marin 30+ years and still love every minute of every day.
How long have you been a Realtor in Marin County and what (real estate related) accomplishments are you most proud of?
I became a licensed Realtor in 1999.   After many years of attending Sunday open houses to get the latest decorating tips and just being snoopy, I decided to become licensed to snoop.  My real estate business consists mostly of past clients and referrals which substantiates my professional philosophy: clients come first.
Sell us.  Why Marin County?
Having traveled the world…there is nothing like coming home to beautiful Marin County.  It has everything…outdoor activities, sports, music, cultural events, fine dining and climate all wrapped up in one gorgeous environment.
Give it up.  Where is your favorite secret (or not so secret) destination in Marin County?
Nestled back in a hidden valley in Southern Novato, Pacheco Valle is my favorite secret.  This quiet valley surrounded by trees is the playground for all kinds of wildlife from a variety of birds, deer and turkeys to the occasion coyote.  With seasonal creeks and waterfalls, it is a paradise for hiking, biking and outdoor activities.   
Complete this sentence: In my free time....
In my free time…I love to run in my neighborhood, read historical fiction, cook or bake and watch the San Francisco Giants and Golden State Warriors.
---
Meet Rebecca Perl, Marin County Realtor
---
Recent Client Testimonials for Rebecca Perl
I would recommend Rebecca to anyone who is looking for a top notch realtor
I had the good fortune to be referred to Rebecca Perl to help me find a new home after my husband passed away. I could not have found a more compassionate and competent realtor. She was there for me every step of the way, always willing to show me any listing I chose to see as well as continuously bringing me new ones. I was extremely impressed with her knowledge of Marin County and its properties as well as values. When I found my wonderful new home she really went the distance to make sure that I got it as there were several other offers. She was with me every step of the way making sure that every "T" was crossed and "I" dotted. I would recommend Rebecca to anyone who is looking for a top notch realtor, her years of experience make her shine.

Incredibly knowledgeable about Marin and treats all parties with the utmost professionalism and respect.
Rebecca is amazing! Incredibly knowledgeable about Marin and treats all parties with the utmost professionalism and respect. Will definitely use her again.

I never even considered using anyone else.
I have used Rebecca both for selling and buying a house in Marin County. I will never use anyone else! She is both skilled and dedicated. The home we sold was on the market during a particularly difficult period of time, but we had to go ahead and move. Even in our absence, Rebecca never wavered in her efforts to sell the home, to keep us informed, to give us her sound advice and counsel. She helped us through a long distance sale, going way beyond what was required, taking care of details that would have been hard for us to do ourselves. When I returned to Marin County, I never even considered using anyone else. Really, I can't imagine what more she could have done to help me find the right home, understand every detail, make solid decisions and conclude the sale smoothly. I just sold a home in another state, and used a realtor there. It all went OK, but the contrast between the adequate service there vs. Rebecca's excellent service could not have been more clear.

She is a class act.
We got the house what more can we say....well honestly it took 2 years of getting outbid, but Rebecca stood by our side the entire time. She sent constant emails of current listings in the price range we required. She met us at open houses & knew the comps of recent houses sold in the neighborhoods we liked.  She was professional, personable,kept us informed throughout the entire bidding process. She worked tirelessly, never giving up hope (at times I did). She was never overbearing, nor overly opinionated. She is a class act. In summary the house we purchased was a house we got out bid on over 1 year ago. A year later in November she takes us to the same house, we didn't remember, but apparently the previous sale didn't go through. We put in our bid and low and behold we got our dream house, the location, single story, 3/2, no HOA, green space, Check! When we decided to do some remodeling prior to moving in she even knew the contractor, the painter & other helpful hints to make this house our own. We still keep in contact because we plan on using her again. And so should you.

---
Contact Rebecca
Contact Rebecca Perl at 415-446-8017 for your Marin County real estate needs.
Sold on 4/8/2022 150 Ignacio Valley Circle
Novato, CA 94949
Sold on 1/18/2022 124 Twelveoak Hill Drive
San Rafael, CA 94903
Sold on 10/18/2021 1849 Sophia Circle
Petaluma, CA 94954