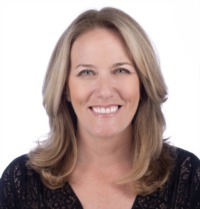 I am a third generation San Francisco born native. I grew up in San Rafael where I excelled in many sports including basketball. I continued my basketball career at CSU Chico, where I majored in Communications and Ethnic Studies. Being a college athlete gave me the discipline and tenacity needed to succeed, especially in my Real Estate career. My studies have given me the unique ability to relate and communicate with all types of people, which is essential in the Bay Area.

I was a Hollywood actress for 20 years, where I acted on various TV shows such as Jimmy Kimmel Live, America's Most Wanted, and All of Us. I also appeared in campaigns for Crystal Cruises, X-box, and MTV. While not pursuing my acting career, I also worked at one of Jonathan Gold's Top 10 restaurants in Los Angeles. Working in such fast-paced industries helped me easily make the transition into Real Estate.
I thrive on making my clients happy and introducing them to new communities where they can immerse themselves in the neighborhood culture. I consistently dedicate the time and extra energy to ensure my clients have the most amazing experience. My warm and welcoming personality, in addition to my knowledge of the Bay Area has a lasting impact on everyone I meet.
After living in the Diamond Heights neighborhood of SF, I have now moved back to my hometown of Terra Linda. Go Trojans! I am so proud to be a native of such a magical place.
---
Q&A with Judy Otto, Realtor 
How long have you called the Bay Area home?
I am a Bay Area Native. I was born in SF and raised in San Rafael. I just recently moved back during the pandemic after living in Venice Beach for 20 years. 
Sell us.  Why Marin County?
Driving over the Golden Gate Bridge into Marin is one of the most breathtaking views you will see in the world. In Marin you get to have the arts and culture of SF a short drive away, while also having the beautiful nature literally in your backyard. Also, the people care about their community here and have a history of political consciousness and activism. 
Give it up.  Where is your favorite secret (or not so secret) destination in Marin County?
Phoenix Lake - Running cross country in high school, I got to learn all the secret trails.
Samuel P Taylor Park - I grew up camping there. The Inkwell is an amazing swimming hole where you jump off the rocks- so fun!
Tank Hill Park in SF - Has the best view in SF! I take all my out-of-town visitors there. We make a little picnic and enjoy the gorgeous vista.
Complete this sentence: In my free time....
I love to travel. I've been to over 30 countries! I love to go hiking, seeing live music and comedy, playing sports, and cooking. 
---
Contact Judy Otto
Contact Judy Otto, Realtor at Bay Area Modern Real Estate, at 310-980-5202 for your real estate needs in Marin County and San Francisco.